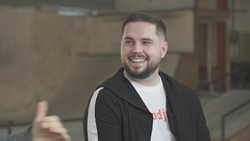 A modern website coupled with the right SEO strategies has consistently delivered the highest ROI we have seen with the dozens of PM companies we have worked with.
SALT LAKE CITY (PRWEB) February 26, 2019
In 2018, rental properties in the US generated $154 billion in revenue. In 2019, that revenue number is expected to exceed more than $157 billion, and by 2025, the total expected is predicted to land around $176 billion.
Investors are constantly looking for the best return-on-investment (ROI) with the least amount of risk. And, there aren't many industries where you can consistently earn between 6-12% annually. But, both large investment firms and average homeowners have found that renting out real estate is one of the safest bets, where even traditional money funds just can't compete.
For this reason, the property management industry is growing faster than ever before. Property management companies handle day-to-day management tasks for investors and property owners. For example: finding tenants, rent collection, tenant relations, and maintenance. They usually charge investors a monthly fee between 6-12% of the monthly rent rate for their services. With so many properties needing to be rented, it makes sense why property managers are in high demand.
Forbes has taken note that in some of the major cities such as San Francisco, New York and Boston, approximately 60% of their residents are renters. And, the trend doesn't seem to be slowing down at all.
What's Behind the Boom?
There are many reasons for the insane growth in the property management industry, but some of the main ones are listed below.
Home Ownership is Declining
Home ownership rates have fallen from 69% to 63% over the past decade. This figure is based on over 6 million households. The Urban Institute seems to believe that this trend will continue as the wealth gap increases (5).
Rental Demand is Growing
Gen X'ers and Millennials are less likely to own a home before their late 30's. In fact, current statistics show that these two groups are 4% to 7% less likely to own a home until after 35. This is really contributing to a greater demand for rental properties and increasing rent prices as well.
Attractive Market Opportunities
With the marketplace as it is, there are a lot of properties that can be bought for pennies on the dollar. As the wealth gap has increased, so have foreclosed and defaulted properties. Investors have seen this trend and have started loading up on inexpensive properties to rent out.
Higher ROI than other Investments
Investors tend to put their money where it will produce the most while reducing their risk. As more people lean towards renting versus owning, it's a no-brainer as to why investors are willing to put more investment into property management companies managing the rentals they own so that they can focus on other important tasks.
New Cloud Based Software Makes It Easier
In the past, running a property management company was difficult. Everything was handled in-person, with tons of paperwork, follow up, and hassles. But new software like Buildium has changed that. All lease documents can be signed by phone or computer and rent can be paid and tracked online without ever having to sit down in an office, for example.
In 11 States, Anyone Can Start a Property Management Company
11 states in the US require no Real Estate Broker License to open a property management company. To mention a few: Oregon, Idaho, Kansas, and Maryland.
In the 11 states with no license requirement, virtually anyone with the desire to start-up a management company has the legal ability to do so.
In the other 39 states, people who want to start a property management company would either need to obtain the proper Real Estate licensing, or find a willing licensed Real Estate Broker to partner with.
This relative ease of starting a property management company has also led to an increase in competition among property management companies vying for all this new business. Both new and old companies are investing in a variety of methods to compete for their share of new clients, including: Online ads, SEO, social media, and content marketing.
"One of the most popular marketing methods we help property management companies with is SEO (search engine optimization). This involves optimizing not only their website and the content on it, but also dozens of other off-site factors and signals that affect how highly a website appears for specific Google searches" says Landon Murie, of Goodjuju.
He adds, "If companies don't already have a great website, creating an amazing site is the first step before getting started on SEO services. A modern website coupled with the right SEO strategies has consistently delivered the highest ROI we have seen with the dozens of PM companies we have worked with over the last 2 years".
In some larger markets like Seattle, Memphis, and Charlotte, there are hundreds (or thousands) of people each month searching on Google for a property management company to hire. All of these searches are legitimate potential clients that property management companies want to be seen for. "Many companies are starting to understand the importance of being found on Google for these targeted searches and are getting more serious about the strategies to make this happen" Landon added.
How Important is Marketing and SEO?
Marketing might be more important now than ever before. In fact, according to a report from eMarketer, more than 6.08 billion will be spent in 2019 on digital ads just in the B2B sector. That's a pretty big number.
Where companies appear on Google when people search for local property management companies matters. If you aren't in the "Top 3", you'll suffer, shows data from Chitika. In their report, the first three Google listings receive more than 61% of all the search engine traffic. And, the first listing receives a whopping 32.5% of all the traffic. This would indicate that having a legitimate SEO and marketing strategy is critical for the success of a property management company.
The growth in the property management industry in the US is pretty inspiring, and if you have the right type of entrepreneurial mind, starting a new property management company might be for you.