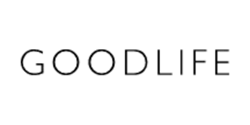 Cliff brings a wealth of knowledge which will be instrumental to the growth of Goodlife - Chris Molner, Founder and Co-CEO of Goodlife Clothing
NEW YORK (PRWEB) June 03, 2019
Goodlife Clothing, a men's essentials clothing brand providing the building blocks to the perfect wardrobe, today announced that Cliff Moskowitz, co-founder and President of InterLuxe, will be appointed to its Board of Directors and Jeff Nicholson, CMO of VaynerMedia and CEO of Tracer, to its Advisory Board, effective as of May 30, 2019. The appointment will increase the size of the Goodlife Clothing Board of Directors to five members, while Nicholson will play a key role as an official advisor.
Moskowitz's InterLuxe partners with growing fashion and luxury brands, including Jason Wu, A.L.C., Mackage and Soia & Kyo to support them with capital, infrastructure, business resources and strategic guidance to accelerate growth. Moskowitz serves on the Board of Directors of InterLuxe and is also a member of the Board of Directors of Full Beauty Brands, a plus-size apparel company, and Apotheke, a luxury home-fragrance business.
"Cliff brings a wealth of knowledge which will be instrumental to the growth of Goodlife," said Chris Molner, Founder and Co-CEO of Goodlife Clothing. "Cliff is a proven leader within the lifestyle industry, helping grow some of the most well-known brands in the world. He will bring tremendous value to our business and growth strategy. Our mission is to assemble the most creative, innovative and experienced minds in the lifestyle space and, with the addition of Cliff, we have taken a great step towards that goal."
"I am honored to serve on the Goodlife Clothing Board of Directors," said Moskowitz. "Goodlife is a phenomenal brand which has tremendous potential for increased growth while staying true to its roots of creating a premium product."
Nicholson currently serves as VaynerMedia's first Chief Media Officer, in this role he is tasked with overseeing and developing global media investments, planning, and analytics. In addition to his current role as CMO, Nicholson also serves as the Chief Executive Officer of Tracer Labs, a marketing data aggregation and reporting platform incubated under the Vayner X platform. Nicholson will play a key role in the continued growth of Goodlife and will provide critical advice throughout its maturity.
"Goodlife is continually looking for innovative ways to provide their customers with differentiated products that sets them apart from the competition," said Nicholson. "Given my longstanding relationship with my friends at Goodlife, my new advisory role comes with strong enthusiasm as I'll be working with an extremely talented and forward-thinking company."
Furthermore, Goodlife will expand its executive team with the hiring of Rachel Soteros as VP of Wholesale and Justin Schultz as Director of Growth Media. Soteros formerly served as Director of Wholesale at Tommy John and Schultz previously served as Senior Manager of Performance Marketing at Zendesk.
ABOUT GOODLIFE CLOTHING
At Goodlife, we believe that a man makes his clothes (not the other way around), and everything we produce should empower him to enjoy his Goodlife unapologetically. Our collections are masterfully curated, so our customers can effortlessly and enjoyably build their ideal wardrobe for every season, never accumulating items they won't wear. The combination of the highest-quality materials, like our Supima cotton or our custom Italian corozo buttons, and the perfect drape, across our t-shirts, sweats, and rotating seasonal essentials, creates our signature addictive fit. Once you try Goodlife on, you'll be hooked. For more information visit, http://www.goodlifeclothing.com and follow @goodlife_clothing on Instagram and Facebook https://www.facebook.com/enjoyyourgoodlife/
Media Contact:
JMediaHouse
Jason Geller
jason(at)jmediahouse.com
212-920-0398