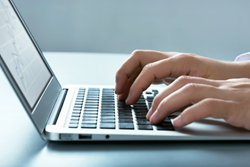 GLASGOW, Ky. (PRWEB) November 09, 2018
Unfortunately, the car-buying process can be a difficult and, at times, overwhelming process. Especially when it comes to finances and money, there are many ins and outs of the process that can be challenging for just the casual drivers. However, one Glasgow dealership is aiming to help these customers with numerous online tools aimed to make the process just a little easier.
At Goodman Automotive's website, http://www.goodmanautomotive.com, drivers will find multiple helpful finance tools that can guide them and point them in the right direction during the car-buying process. For instance, if drivers have a car they're thinking about trading in, they can check out the Kelley Blue Book Instant Cash Offer for trade-ins, available at the dealership's site.
When it comes to choosing a new vehicle, Goodman Automotive can also help in that regard by providing a helpful online tool that lets drivers calculate their potential payments for a new car. All customers have to do is list the vehicle price, the interest rate, what the down payment would be and any trade-in value. After that, they'll know exactly what the monthly payments and total loan amount would be.
Once drivers are ready to purchase a new vehicle, they can apply for credit approval online at Goodman Automotive's website. By simply clicking the link under "FINANCE" tab, drivers will be taken to a simple and easy-to-understand application form for credit approval.
Those that are interested or have questions and would like to learn more about the online tools of Goodman Automotive can contact the dealership's staff online, or by calling them directly at 270-678-1300. Drivers can also stop by the dealership in person at 1003 Happy Valley Road, Glasgow, Kentucky, 42141 for more information.