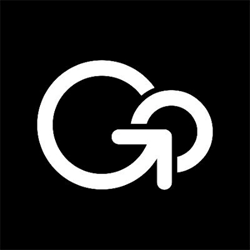 "GoTab has made it remarkably easy for us to focus on our business, our team and the needs of our community during these unprecedented times," said Dan Simons, founder of Farmers Restaurant Group
ARLINGTON, Va. (PRWEB) April 20, 2020
GoTab, Inc., the revolutionary mobile ordering and payment platform, announced today that it is onboarding over 200 restaurants nationwide onto the platform since mid-March to help restaurants and retailers stay in business and keep staff employed. Additionally, restaurants have been using GoTab as a platform for goodwill—facilitating meal donations to healthcare workers, charitable donations, and contributions to employee relief funds.
The contact-free technology designed to allow patrons to self-service (ordering food, another round of drinks, or closing out a tab) was in use at over 100 establishments before the onset of the coronavirus pandemic in the U.S. As the impact on the restaurant industry set in, GoTab became even better-positioned to help restaurants with its mobile platform that can facilitate online orders for pick-up and delivery. It is offering its technology with no setup cost to restaurants affected by COVID-19 and setup time is minimal and is done remotely. In the last 30 days since the pandemic historically changed the business model for restaurants, GoTab has tripled the number of clients it supports.
Jose Andres' Think Food Group is using GoTab at its community kitchens in the Washington, DC region, and others are embracing the technology for curbside pick-up and delivery options. Farmers Restaurant Group recently launched Founding Farmers Market & Grocery with GoTab to sell meals along with pantry items and household staples. Vienna, Virginia-based Caboose Brewing is also offering a one-stop-shop "blue glove" delivery service for locally-sourced produce, meats, cheeses, alongside its beer, both using the technology. Other national brands include Barcelona Wine Bar and Stone Brewing company.
"We've been proud to play a part in helping the restaurant industry keep doors open and serve the communities that surround them," said Tim McLaughlin, CEO of GoTab. "What we are passionate about is providing a solution that helps these establishments re-engage their workforce and at a nominal cost. We take pride in helping these businesses create new efficiencies in their food and beverage supply chains. It will position them for a future that changed seemingly overnight that will require no contact even after our country's new normal is established."
On-demand delivery services have been a stopgap for some restaurants, but at a cost. Hidden costs and fees are a detriment to businesses, and random drivers are no substitute for the staff who represent the values of each restaurant brand. GoTab has a green value proposition, allowing for order pick-up and delivery schedules, which cuts down on mileage. Restaurants can keep their own employees working with deliveries, rather than outsourcing to third-party services.
"GoTab has made it remarkably easy for us to focus on our business, our team and the needs of our community during these unprecedented times," said Dan Simons, founder of Farmers Restaurant Group. "It is truly affordable and helps us continue to deliver on our brand promise with the staff that has been critical to our success. GoTab will continue to be a part of our business model as we come out of this pandemic and beyond."
About GoTab
GoTab is the revolutionary mobile ordering and payment platform. No app download required. No hardware replacements. No absurd fees for you or your guests. Guests can place food and beverage orders from anywhere at any time. Ordering has never been simpler, faster, and more convenient. For more information, visit: https://gotab.io/