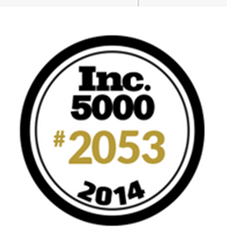 "We are honored to be a part of Inc. 500/5000 list for a sixth straight year.''
Miami, FL (PRWEB) August 27, 2014
Gotham Cigars, America's Online Cigar Store since 2001, has for the 6th year in a row, been ranked as one of the fastest growing privately held companies in the US by Inc. Magazine's Inc. 500/5000 list for 2014. Gotham Cigars is a premier online cigar shop carrying over 2700 different types of cigars, humidors and cigar accessories based in Miami, Florida.
"We are honored to be a part of Inc. 500/5000 list for a sixth straight year. Our team of highly dedicated and talented individuals goes above and beyond to make our customers not just happy, but thrilled about their cigar purchases. They are the true reason for our company's continued success.'' says Manny Balani, owner and chief cigar aficionado of Gotham Cigars.
Gotham is ranked #2053 in Inc. Magazine's annual 2014 listing of the top companies experiencing phenomenal growth year over year. Gotham will be honored at Inc.'s 500/5000 Conference and Awards Ceremony held in October in Phoenix, Arizona. As an additional honor, Gotham Cigars was also named to the Honoree List for the 2nd consecutive year.
Gotham's unrelenting efforts to put their customer's first is seen as a benchmark in the online cigar and cigar accessories vertical. While traditional cigar sales have been declining for the last decade, Gotham has been able to attract new buyers for both premium and machine made cigars. A recent upgrade of their website at http://www.gothamcigars.com is further evidence of their commitment to making online cigar buyers experience streamlined as well as less expensive than that of a traditional brick and mortar cigar store.
In the last three years, Gotham has seen a 196% growth. This can be attributed to their generous customer service policy and an unrelenting attention to stocking quality products. Gotham carries a wide selection of hand - made premium cigars, as well as a growing number of machine made cigars that have been gaining in popularity over the last 5 years. Flavored cigars is an expanding product category that Gotham has embraced and now carries one of the largest selection of little cigars and cigarillos available online.
This attention to quality, freshness and fanatical customer service have been the driving force behind their growing success. Being named to the Inc. 500/5000 list is a result of the entire organization being aligned to deliver not only a superior product at a less than retail price, but to deliver a superior customer experience that has garnered more than 35% of its customers as repeat buyers.
About Gotham Cigars:
Miami based Gotham Cigars owns and operates http://www.GothamCigars.com, a retailer of premium and machine made cigars, humidors, and cigar accessories since 2001. Gotham Cigars has built a stellar reputation among cigar aficionados based on five star customer service, a giant selection cigars at the lowest pricing and some of the fastest shipping in the industry. The company prides itself on being a favorite destination for buying cigars and accessories online