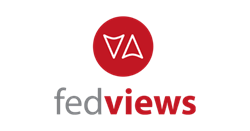 "By saving agencies time and money with their FEVS reporting, and by providing unprecedented insight into employee engagement trends, agencies can focus more on strategic issues and delivering on their missions." James Sasser President and CEO
ARLINGTON, Va. and DUBLIN, Ga. (PRWEB) June 19, 2019
GovStrive, a leader in federal management consulting, managed services and workforce planning solutions, today announced the release of FedViews, a proprietary tool to help federal agencies reduce costs while saving time and resources in producing Federal Employee Viewpoint Survey (FEVS) reports based on requirements from the Office of Personnel Management (OPM).
OPM provides all agencies with FEVS data to conduct analysis to improve their human capital management. Creating these reports is time consuming and labor intensive. With FedViews, agencies can easily produce the required reports in a fraction of the time, with minimal resources, saving agencies thousands of dollars annually.
In addition to automating FEVS reports, FedViews provides federal HR leaders with powerful employee engagement insight to help them understand engagement trends and benchmark scores across a department and within agencies. With this information at their fingertips, HR leaders can enable strategic human capital planning by developing targeted plans and interventions to improve employee engagement and ensuring that positive procedures are maintained.
This information goes far beyond the basic employee engagement information provided by FEVS reports. With FedViews, HR leaders have the information they need to make informative, actionable decisions to improve engagement across their agencies. A sample of information available through FedViews includes:

exclusive Engagement Insight Quadrant to help agencies prioritize efforts that address employee engagement by quickly identifying the most critical areas that require improvements
comparative results across agencies and departments
workforce trends on employee performance, promotions, diversity, work-life balance and more
top-10 and bottom-10 engagement areas
analyze 5 or more years of data to assess year-over-year FEVS score trends
filtering by subcomponents within an agency
highlighting of "need-to-address areas" and "need-to-improve areas."
"We're dedicated to helping federal agencies improve their workforce performance so they can meet their mission-related needs around people, process and technology," said James Sasser, President and Chief Executive Officer at GovStrive. "By saving agencies time and money with their FEVS reporting, and by providing unprecedented insight into employee engagement trends, agencies can focus more on strategic issues and delivering on their missions."
FedViews is available immediately and on GSA 738X (HR and EEO Services) Contract No. GS02F013GA. With the 2019 FEVS survey closing on July 5th, 2019, agencies with FedViews in place will be able to receive their FEVS analysis almost immediately upon receipt of their data from OPM.
Learn more at https://www.govstrive.com/fedviews.
About GovStrive
GovStrive is a leader in federal management consulting, managed services and workforce planning solutions. We deliver workforce solutions that support our clients' mission-related needs around people, process, and technology within Federal Human Resources (HR) and Civil Rights (CR) organizations. Our team has broad and deep experience in successfully executing workforce strategies to facilitate large and small transformation, business process reengineering, and technology adoption projects within Federal HR and CR organizations, by leveraging analytical and employee engagement solutions to drive data-driven decision making and lasting organizational change. GovStrive is one of only four HUBZone HR services firms on the GSA 738X.
Contact:
Joe Abusamra
jabusamra(at)govstrive(dot)com
703.447.4068
#