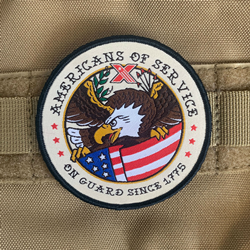 SAN DIEGO (PRWEB) May 14, 2020
GovX, the online shopping site exclusively for current and former military and first responders launched a month of exclusive deals in honor of Military Appreciation Month. The annual sale is open to all GovX members and runs until May 31. With 200 brands on sale throughout the month, the sale updates regularly every week, with deals on tactical gear, home fitness, watches, eyewear, apparel, survival tools, outdoor equipment, and more. Participating brands include Oakley, YETI, Benchmade, Vortex Optics, Danner Boots and many other top-selling brands. Members can save extra with limited-time coupon codes available throughout the month by subscribing to GovX emails and checking GovX.com regularly.
GovX also began sales of the latest entry in the Patch of the Month series, part of the GovX Gives Back charitable donation program. Sales of May's patch benefit the nonprofit Iraq and Afghanistan Veterans of America (IAVA), a lobbying and outreach organization dedicated to post-9/11 veterans and their families. Last month, GovX donated over $7,000 to another military focused nonprofit, the machining and manufacturing school Workshops for Warriors.
Anyone with a current or former background in the US military, firefighting, law enforcement, emergency medical services, or other protect-and-serve communities can join GovX for free by visiting GovX.com and registering to become a member.