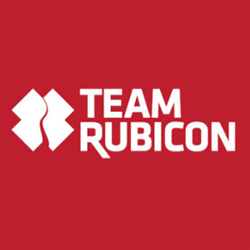 SAN DIEGO (PRWEB) August 21, 2018
GovX, the online shopping site exclusively for current and former military and first responders, has organized a fundraising effort hosted by CrowdRise to support the disaster relief organization Team Rubicon. The fundraiser will last for three months, and GovX members can earn a chance to win a $5,000 shopping spree for every $10 they donate to Team Rubicon.
Founded by US Marine Corps veterans William McNulty and Jacob Wood in 2010, Team Rubicon is an international non-government organization (NGO) and veteran led organization that deploys disaster response teams around the world following natural catastrophes or humanitarian crises. With over 80,000 volunteer members across the country, Team Rubicon has deployed on over 280 responses since 2010. In just the last three months, nearly 2,000 veterans have embarked on missions to assist close to 10,000 people impacted by disasters worldwide.
The organization seeks to provide veterans with the purpose, community, and identity they gained and enjoyed during their time in active service. By joining a new mission, many veterans regain a sense of belonging through their commitment to service and passion for helping others.
"Team Rubicon is proud and thankful for the support from a company like GovX," said Matt Scott, Deputy Director of Development Operations. "We've already seen how their community has begun to rally around Team Rubicon and we're excited they chose us as the beneficiary for GovX Gives Back. It's companies like GovX that allow our impact to grow every year."
The fundraiser for Team Rubicon is the inaugural effort of GovX Gives Back, a new phase of GovX's support for veterans and uniformed professionals. The GovX community has a four-year history of supporting military and first responder nonprofits. With the support of members, GovX has donated nearly $200,000 to organizations such as the National Law Enforcement Officer's Memorial Fund, FirefighterAid, Iraq and Afghanistan Veterans of America, and many others.
"The GovX community takes care of our own," said Alan Cole, GovX CEO. "That's why we're rallying the troops to raise even more in support of purpose-driven organizations like Team Rubicon, and every year that lies ahead."
GovX members can donate to Team Rubicon by visiting the CrowdRise fundraising page. In order to be eligible for a chance win the $5,000 GovX shopping spree, one must be a verified member of the GovX community. The fundraiser will conclude on October 31st. See full promotion rules.
About GovX:
GovX.com is a members-only online shopping site built specifically to honor and support those who protect our country and communities. GovX members include active and veteran U.S. military, firefighters, law enforcement officers, federal agents, and personnel from related government agencies. GovX members have exclusive access to thousands of products, tickets, experiences, and travel services from hundreds of leading brands, all at members-only pricing. Membership is free for those who qualify, and verification through the GovX platform is fast and easy. For more information, visit GovX.com.