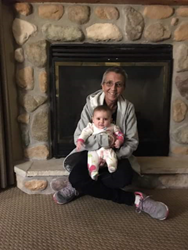 Council Bluffs, IA (PRWEB) August 11, 2017
The Law Offices of Gallner & Pattermann, P.C. recently sponsored the Jennie Edmundson Foundation Spirit of Courage Celebrity Weekend in honor of the firm's former bookkeeper Beth Roof, who currently suffers from lung cancer and had to recently retire. The Spirit of Courage Celebrity Weekend included a golf tournament, dinner and auction as well as a Texas Hold 'Em poker tournament. It also featured local and national sports and television celebrities.
"Cancer has taken its toll not only in our firm, but in so many people's lives. Beth is a truly special individual who has bravely battled cancer five times. She exemplifies courage and persistence," said Laura Pattermann, a founding partner of Gallner & Pattermann, which exclusively represents the injured.
The Jennie Edmundson Foundation is dedicated to helping Methodist Jennie Edmundson Hospital fulfill its mission to improve the quality of life by caring for the body and mind. Each year the Jennie Edmundson Foundation honors individuals who have had a cancer diagnosis and share their amazing stories. While Ms. Roof is not a recipient of an award from Jennie Edmundson, the firm wanted to honor her in this special way.
Roof was with the Law Offices of Gallner & Pattermann, P.C. for 26 years before being diagnosed with lung cancer. She is currently in hospice care and considered terminal. "The clients all love Beth. She has made a tremendous difference in so many people's lives. She could truly sympathize with the pain our clients were going through from their injuries," concluded Pattermann.
To donate to the Jennie Edmundson Foundation, please visit https://www.jehfoundation.org/make-a-gift.
About the Law Offices of Gallner & Pattermann, P.C.
The Law Offices of Gallner & Pattermann, P.C. is dedicated to representing injured people and their families. With more than 50 years of combined experience, its legal team has the skill and resources needed to handle even the toughest cases. Practice areas include workers' compensation, personal injury and Social Security disability. For more information, please call (712) 323-0999, or visit http://www.gplawyers.com.
About the NALA™
The NALA offers small and medium-sized businesses effective ways to reach customers through new media. As a single-agency source, the NALA helps businesses flourish in their local community. The NALA's mission is to promote a business' relevant and newsworthy events and achievements, both online and through traditional media. The information and content in this article are not in conjunction with the views of the NALA. For media inquiries, please call 805.650.6121, ext. 361.