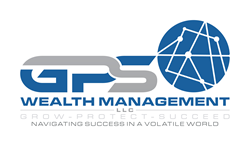 PLYMOUTH, Minn. (PRWEB) November 07, 2018
Built on a Nobel Prize-winning framework, Riskalyze quantifies the semantics of the financial advice industry, replacing confusing and subjective terms like "moderately conservative" and "moderately aggressive" with the Risk Number, a number between 1 and 99 that pinpoints a client's exact comfort zone for downside risk and potential upside gain. Advisors then build an investment portfolio to match the client's Risk Number and chart a clearly defined path to the client's goals.
Riskalyze was twice named one of the world's 10 most innovative companies in finance by Fast Company Magazine and has appeared twice on the Forbes FinTech50 list.
"Utilizing the sophistication of the Riskalyze Systems in tandem with portfolio management and other planning needs such as retirement, wealth accumulation, income needs and more will be a tremendous benefit to our current and future clients. GPS can still tactically allocate portfolios to the proper areas and still ensure the portfolio risk level is appropriate for each client: Jim Goodland, President GPS Wealth Management, LLC
GPS Wealth Management has ushered in a new era of predictability and reliability for their clients by investing in the world's first risk alignment platform to pinpoint a client's Risk Number and align their portfolio to fit," says Aaron Klein, CEO at Riskalyze. "We love working with advisory firms like GPS Wealth Management who are committed to investing in the success of their clients by empowering fearless investing."
About GPS Wealth Management
GPS is a leading independent wealth management firm located in Plymouth, Minnesota. With an in-house team of over 20 professionals GPS focuses on wealth management including portfolio management, tax planning, estate planning, insurance planning and business planning. GPS specializes in investment planning with a strict discipline in planning for their clients' success. Managing risk is a key component of GPS' philosophy and paramount to their client's success. More can be found at http://www.gpswealthmn.com
About Riskalyze
Riskalyze is the company that invented the Risk Number®, which powers the world's first Risk Alignment Platform, empowers advisors to execute the digital advice business model with Autopilot and enables compliance teams to spot issues, develop real-time visibility and navigate changing fiduciary rules with Compliance Cloud. Advisors, broker-dealers, RIAs, asset managers, custodians and clearing firms use Riskalyze to align the world's investments with each investor's Risk Number. To learn more, visit http://www.riskalyze.com.
###
Media Contacts
Jason Lahita
FiComm Partners (for Riskalyze)
310-593-4222
riskalyze(at)ficommpartners.com
Caroline Burgmeier
GPS Wealth Management, LLC
763-231-7880
caroline(at)gpswealthmn.com
Investment Advisory services are offered through Spire Wealth Management, LLC a Federally Registered Investment Advisor. Securities are offered through an affiliated company, Spire Securities, LLC a FINRA member broker/dealer and member of SIPC.