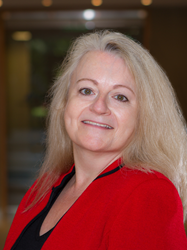 "The GRA serves 18,500 restaurants with sales of $20 billion and who provides employment to 476,500 peope in GA," said GRA CEO Karen Bremer.
ATLANTA (PRWEB) January 28, 2019
Karen Bremer, CEO of the Georgia Restaurant Association(GRA), was named as one of Georgia Trend Magazine's 100 Most Influential Georgians for 2019. The list contains Georgia's business, education and government leaders. Each year, Georgia Trend is tasked with selecting those that make a significant impact on people in the state of Georgia.
With over 45 years in the hospitality industry, Bremer is a founding member of the GRA and the past president of the GRA Board. She serves on the advocacy committee for the National Restaurant Association, board of directors for the Atlanta Convention & Visitors Bureau (ACVB), and serves as president for the Council of State Restaurant Associations (CSRA). She sits on the Industry Advisory Board of Georgia State University's Cecil B. Day School of Hospitality Administration and is a trustee of the Arby's Foundation. She is also is a member of Les Dames d'Escoffier International (LDEI). Bremer is the former owner of Dailey's and City Grill restaurants and was a top executive with the Peasant Restaurant Group, starting out as a manager and ultimately being named its president.
Bremer has garnered numerous awards including the ACVB Member of the Year Award in 2002 for her role in founding Downtown Atlanta Restaurant Week. In 2015, she was inducted in the ACVB Hospitality Hall of Fame. In 2009, Bremer received the Lifetime Achievement GRACE (Georgia Restaurant Association Crystal of Excellence) Award for her outstanding contributions to Georgia's restaurant industry. Every year since 2016, Bremer has been named one of Georgia Trend Magazine's "100 Most Influential Georgians of the Year" in addition to being listed as a notable Georgian by Georgia Trend Magazine in 2013, 2014 and 2015. She was also named as one of the Top Registered Lobbyists in 2017 and 2018 by James Magazine.
Georgia Trend Magazine will host a luncheon and ceremony honoring the 100 Most Influential Georgians on January 22, 2019 at the Georgia Aquarium.
###
About the Georgia Restaurant Association
The GRA's mission is to serve as the voice for Georgia's restaurants in advocacy, education and awareness. The GRA is sanctioned by the National Restaurant Association to operate Georgia's only not-for-profit representing the state's foodservice industry. The GRA serves as the unified voice for over 18,500 foodservice and drinking places in the state of Georgia with total sales in excess of $20 billion which provides more than 548,600 jobs. From large chains to start-ups, the GRA helps make Georgia a better place for restaurants to do business and helps make restaurants better for Georgia.