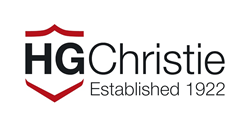 It's not everyday that a home comes to auction in Grand Bahama, and this one has it all!
Grand Bahama, Bahamas (PRWEB) October 08, 2014
HG Christie's Freeport, Grand Bahama estate agent, Allison LaFrenier, announced that the Princess Isle home owned by the Estate of the late Sir Freddie Laker, renowned British airline entrepreneur, is being sold via sealed bid auction, with final bids being accepted until 3PM on November 7, 2014.
This exclusive private Bahamian estate is comprised of a luxurious 1.69-acre property with a 5-bedroom and 4-bathroom beach/waterfront home boasting hilltop views and many notable custom upgrades inclusive of: a landscaped swimming pool, private and easy beach access, canal front for boating ease, thoughtful luxury design elements, security and more.
"There are so many great features in the Laker House," says John Christie, CEO, HG Christie. "It's not everyday that a home comes to auction in Grand Bahama, and this one has it all!" Referring to the location and amenities of the home, Mr. Christie continued, "Beachfront view, hilltop views, canal front and thoughtful design gave to the enjoyment of it all! Now with this "Name Your Price Opportunity" it truly means 'act now' for serious buyers!"
This desirable estate is located in the 'Princess Isle' community in Freeport, Grand Bahama. Freeport is the second most populated city in the Bahamas and is home to one of the most active ports in the region. The main Grand Bahama International Airport can be reached by short flight from south Florida or half-day by sea. The Grand Bahama Port Authority (GBPA) runs the open market zone, under the Hawksbill Creek Agreement signed in August 1955 where the Bahamian government agreed that companies in the Freeport area would pay no taxes prior to 1980, later extended to 2054.
"Grand Bahama has so much going for it," Allison Lafrenier, HG Christie Top Agent, Grand Bahama Island. "Freeport is the perfect mix of entertainment and relaxation, with a strong commercial and tourist economy."
Sealed Bids can be submitted through HG Christies Grand Bahama Agent, Allison Lafrenier. Contact details: 242-351-8501, 242-727-0522, or on email at allison@hgchristie.com
About HG Christie Ltd.
HG Christie is a full service real estate company in the Bahamas offering sales, rentals, appraisals, and property management. Founded in 1922 by the legendary Sir Harold George Christie, HG Christie is the Exclusive Affiliate of the prestigious Christie's International Real Estate network, the Real Estate arm of the renowned Christie's art auction house. The company is known as "The Trusted Authority for Bahamas Real Estate" and has an incomparable selection of property listings from across The Bahamas.
Listings include private islands, luxury estates, affordable homes, and condos, vacation villas, commercial and development properties, as well as vacant land. With eight offices strategically located throughout the Bahamas in Nassau; Freeport; Governor's Harbour, Eleuthera; George Town, Exuma; Marsh Harbour, Hope Town, and Green Turtle Cay, Abaco: the HG Christie team of professional agents is knowledgeable, well established in their market and ready to support their client needs.
Website: http://www.hgchristie.com
Media Contact
Karl Hirsch
714-348-0145
karl(at)noblemouse(dot)com