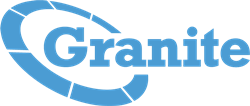 "We're thrilled that Granite EPIK has been honored with an INTERNET TELEPHONY Product of the Year Award."
QUINCY, Mass. (PRWEB) March 17, 2023
Granite Telecommunications, a $1.8 billion provider of communications and technology solutions to multi-location businesses and government agencies, announced today that TMC, a global, integrated media company, has named Granite EPIK as a recipient of a 2023 INTERNET TELEPHONY Product of the Year Award.
Granite EPIK is a patented plain old telephone service (POTS) replacement solution that delivers cost savings and reliability for customers seeking an alternative to legacy landlines. Unlike most POTS replacement solutions, Granite EPIK is qualified as a Managed Facilities-based Voice Network (MFVN) device and is fully compatible with fire, safety, and virtually all existing analog devices.
With an onboard Class 5 Softswitch, Granite EPIK emulates a phone company central office, delivering service quality and reliability that meets or exceeds the standards of fire and building codes for alarm communications, PCI requirements for payments and other financial transactions, and HIPAA rules for healthcare transactions.
Granite EPIK is available virtually anywhere in the U.S., including in underserved locations where traditional copper circuits are out of reach. EPIK appliances support up to 8 analog lines, with additional lines addressable via expansion units. Devices are connected with 4G LTE and cellular backup if primary access is unavailable. EPIK deployments are supported by Granite's industry-leading service team, which offers a single point of contact and 24/7 support.
"We're thrilled that Granite EPIK has been honored with a INTERNET TELEPHONY Product of the Year Award," said Granite President and CEO Rob Hale. "Granite has long been a leader in POTS with one contact and one invoice. Now we're leading the transition to POTS alternatives with Granite EPIK providing the bridge customers need between analog and IP environments."
"I am honored to recognize Granite with a 2023 Product of the Year Award for its commitment to excellence and innovation," said Rich Tehrani, CEO, TMC. "In the opinion of our judges and editorial team, Granite EPIK has proven to be among the best communications and technology solutions available on the market. I look forward to continued leadership from Granite."
The winners of the 2023 INTERNET TELEPHONY Product of the Year will be featured in INTERNET TELEPHONY magazine online and on TMCnet.
About Granite
Granite delivers advanced communications and technology solutions to businesses and government agencies throughout the United States and Canada. The $1.8 billion company serves more than two-thirds of Fortune 100 companies and has 1.75 million voice and data lines under management, supporting more than 650,000 locations. Founded in 2002, Granite has grown to be one of the largest competitive telecommunications carriers in the U.S. by simplifying sourcing and management of voice, data, and cellular service with a single point of contact and consolidated invoicing for all locations nationwide. Today, Granite supports customers with a wide range of services, including access, UCaaS, mobile voice and data, and MSP solutions for SD-WAN, monitoring, and network management. Granite employs more than 2,250 people at its headquarters in Quincy, Massachusetts, and 11 regional offices nationwide. For more information, visit http://www.granitenet.com.
About INTERNET TELEPHONY magazine
INTERNET TELEPHONY has been the IP Communications Authority since 1998™. Beginning with the first issue, INTERNET TELEPHONY magazine has been providing unbiased views of the complicated converged communications space. For more information, please visit http://www.itmag.com. Follow INTERNET TELEPHONY magazine on Twitter.
About TMC
Celebrating our 50th Anniversary in 2023. Through education, industry news, live events, and social influence, global buyers rely on TMC's content-driven marketplaces to make purchase decisions and navigate markets. As a result, leading technology vendors turn to TMC for unparalleled branding, thought leadership, and lead generation opportunities.
Our in-person and online events deliver unmatched visibility and sales prospects for all participants. Through our custom lead generation programs, we provide clients with an ongoing stream of leads that turn into sales opportunities and build databases. Additionally, we bolster brand reputations with millions of impressions from display advertising on our news sites and newsletters.
Making TMC a 360-degree marketing solution, we offer comprehensive event and road show management services and custom content creation with expertly ghost-crafted blogs, press releases, articles, and marketing collateral to help with SEO, branding, and overall marketing efforts. For more information about TMC and to learn how we can help you reach your marketing goals, please visit http://www.tmcnet.com and follow us on Facebook, LinkedIn and Twitter, @tmcnet .
For more information about TMC, visit http://www.tmcnet.com.