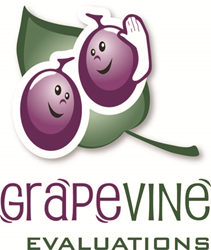 TORONTO (PRWEB) July 07, 2020
Employee evaluations have evolved, and Grapevine Evaluations sits at the forefront of the latest developments with the launch of a 360 Degree Employee Evaluation Tool for HR Firms and Consultants.
The rise in popularity of 360 Degree Employee Reviews is a direct result of the failures and biases inherent in traditional performance review systems. 360 Degree Employee Assessments provide a breadth of perspective that traditional performance evaluations lack. They remove biases and office politics from the assessment and offer a forward-looking perspective that helps employees, managers and business owners identify issues, develop talents, motivate performance and promote employee retention.
360 Degree Employee Evaluations can seem complex to implement and manage due to the volume of data and information collected from multiple sources. To specifically address this pain-point, the team at Grapevine Evaluations developed a cloud-based 360 Degree Feedback Assessment Tool that streamlines the entire process, from employee survey development and distribution to data collection and analysis.
HR Firms and Consultants now have a powerful cloud-based 360 Employee Evaluation Tool in their briefcase, and it can be fully branded with their logo, brand colours, and tailored messaging throughout the survey to reflect their communication style and tone.
The 360 Degree Employee Assessment Tool for HR Firms and HR Consultants is designed to be highly customizable so that changes can be made to meet the specific employee assessment needs of companies. Survey questions can be selected from the library of tried and tested templates provided, or created from scratch. Employee information and data is easy to upload, and the tool will deploy the survey to all individuals involved in the assessment.
Streamlining the 360 degree evaluation process doesn't end at the launch of the survey; survey responses can be tracked in real-time with graphical reports, and automated reminder emails can be scheduled and sent to remind participants to complete the survey, keeping the process on track to meet deadlines and deliverables. Once all data has been collected, results analysis, report generation, and distribution are just a simple click away.
It is clear that Grapevine has gone the extra mile to address road-blocks that can occur with 360s by streamlining the process, automating tasks, and ensuring that HR Firms and HR Consultants have a 360 Degree Feedback Tool that is both time-efficient and cost-effective.
More About Grapevine Evaluations:
Grapevine Evaluations offers a cloud-based Employee Evaluation Software for HR Firms, HR Consultants, and companies of any size. Whether it is a 360-degree feedback survey, employee assessment or multi-rater feedback survey, Grapevine has a cost-effective solution for every HR evaluation need.
Grapevine Evaluations recently celebrated a significant milestone with 15+ years of success. This achievement is accredited to the drive and commitment demonstrated over more than a decade of growth in the industry. The Grapevine team is committed to their customers, and provide excellent service, complete data security, and confidentiality.