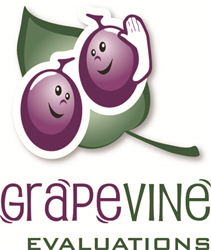 TORONTO (PRWEB) December 08, 2020
Grapevine Evaluations, leading providers of employee assessment and survey software, signs a distributor agreement with Komorebi Global Consultancy and continues to expand worldwide. This new partnership brings a wealth of employee assessment solutions to the India and SAARC regions, helping businesses achieve their objectives, boost employee assessment, training and skill development, and meet their business goals.
Grapevine's 360 Degree Feedback Assessment Tools help businesses, organisations and multi-nationals, create a strong foundation for employees, ensure the right people are doing the right jobs, and target training and skill development for all functions across an organisation. By supporting employees and their skills, creating a better work environment, corporate culture and governance, businesses can achieve sustainable business growth.
Komorebi Global Consultancy is a total solution provider with world-class products and services that help businesses transform into industry leaders, build a competitive advantage and generate sustainable growth. Their holistic approach includes experts in all areas of business. From accountants and IT professionals to data scientists and engineers, Komorebi helps organisations work smarter and grow faster.
Grapevine is excited to partner with Komorebi Global Consultancy and help clients across India and the SAARC region meet their business objectives. "Employees can make or break a business; they are inherently vital to business success. Komorebi recognizes the important role that employees play in business outcomes. We are excited to partner with a company that takes a holistic approach to serving their clients, and truly understands what it takes to succeed in today's competitive marketplace," says Wesley Houston, Managing Director at Grapevine Evaluations.
More About Grapevine Evaluations:
Grapevine Evaluations has more than 15 years of success providing 360 degree feedback assessment tools and software across the world. With success comes growth and an expansion of Grapevine's cloud-based employee evaluation software services. Whether it is a 360 degree feedback assessment, employee assessment tools, or multi-rater feedback survey templates, Grapevine has a cost-effective solution for companies, businesses and organisations of any size. With translation abilities built into the software, Grapevine's 360 degree assessment software is the premier choice for multi-national and international organisations, allowing them to centralize HR evaluations and conduct a comprehensive analysis of their entire organization.
A decade and a half of success and growth is a testament to Grapevine's HR expertise, innovation, and professional support. The Grapevine team is committed to their clients, providing excellent customer service, complete data security, and confidentiality.