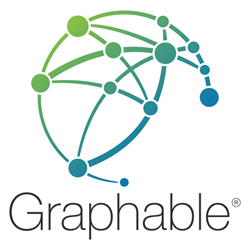 We could not be more pleased to add Dr Hong to our team... as recognized leader and thinker in Graph Data Science.
BOSTON (PRWEB) December 09, 2020
Graphable, the world's leading Graph-based Data Science / AppDev / Analytics consultancy, Neo4j reseller, and the Americas exclusive reseller of the Hume platform, announced today that the organization has hired Dr. Lee Hong as its Director of Data Science. Dr. Hong is the former Director of Data Science for L Brands, the former Data Science Manager at the elite consulting firm Capgemini, and a former Associate Professor of Neurophysiology at Ohio University. An alumnus of Liverpool John Moores University, Dr. Hong also holds a Master of Science degree from Ithaca College and a Doctor of Philosophy (PhD) from Penn State University.
"I am excited to be joining a team that is truly looking to stretch the boundaries of graph databases and analytics in business and science along the intersection between human neuroscience and cognition with data science," stated Dr. Hong.
In hiring Dr. Hong, who is a notable Graph database and Graph Data Science expert, Graphable seeks to go even further into the realm of Artificial Intelligence (AI). Dr. Hong will be responsible for leading the team charged with driving Graph Data Science and ML / AI / NLP. A unique focus of his role will center on building out knowledge graphs with unstructured data.
Dr. Hong continued, "I am looking forward to continuing to build out a world-class Graph Data Science practice that will leverage the most advanced thinking in the science of physical and biological networks to drive real business value with augmented and artificial intelligence that delivers immediate value as well as long-term return on investment."
Will Evans, the VP of Strategy and Innovation at Graphable, concludes, "We could not be more pleased to add Lee to our team. He is a recognized leader and thinker in Graph Data Science and his academic and research background will enable our company to lean into a field that is poised to dramatically impact the effectiveness and utility of AI."
Indeed, in coming years Graph databases—the database technology underpinning nearly all connected analytics use cases at scale and the core foundation of network science—will be key in unlocking the power of AI. According to a paper entitled, "Relational inductive biases, deep learning, and graph networks," published by Peter W. Battaglia of Google's Deep Mind unit and colleagues from Google Brain, MIT, and the University of Edinburgh, "Human cognition makes the strong assumption that the world is composed of objects and relations…and because graph networks [graphDBs] make a similar assumption, their behavior tends to be more interpretable."
About Graphable, Inc.
Aside from being the Americas exclusive reseller of the cutting-edge Hume NLP / ML / Knowledge Graph platform, Graphable is also the world's leading Graph Data Science / AppDev / Analytics consultancy, and an Neo4j reseller.
Graphable offers expertise at all stages for projects that use or are considering using Graph Data Science/Analytics, Neo4j, NLP/ML, AI, Elasticsearch and more, including graph model validation, architecture, implementation, performance tuning, training, and beyond.
Contacts:
Graphable, Inc. PR
+1 844-472-7471, x2
pr@graphable.ai
SOURCE Graphable