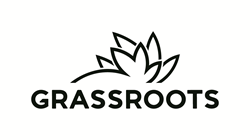 We look forward to serving the South Philadelphia community with our safe and efficacious medical cannabis products through the opening of our newest location in East Passyunk
CHICAGO (PRWEB) November 01, 2018
Grassroots Cannabis, an Illinois-based medical cannabis company with licensed business operations in six states and growing, announced today that the company will be opening a new Herbology medical cannabis dispensary location in Philadelphia, Pennsylvania. The new location at 1125-27 E. Passyunk Ave. is in South Philadelphia's East Passyunk Crossing neighborhood.
Herbology will hold its grand opening event with a ribbon cutting scheduled for 10:30 a.m. ET on Friday, Nov. 2. Members of the management team will be in attendance, including Grassroots Cannabis CEO Mitch Kahn, Grassroots Cannabis CCO Mahja Sulemanjee and Grassroots Cannabis CFO and COO Matt Darin.
The new location is one of nine dispensaries owned and/or managed by Grassroots Cannabis and branded as Herbology in the state. The company announced Oct. 12 the opening of its Herbology dispensary in DuBois, Pennsylvania. The company's Herbology medical cannabis dispensaries serve patients with top-quality Grassroots Cannabis products, including flower, ingestibles and topicals, cannabidiol (CBD) products, concentrates, oil vape cartridges and disposable vape pens.
"We look forward to serving the South Philadelphia community with our safe and efficacious medical cannabis products through the opening of our newest location in East Passyunk," said Mitch Kahn, CEO and Co-Founder of Grassroots Cannabis. "Our commitment to medical cannabis education and outreach led us to host an open house prior to our ribbon cutting so that anyone who wanted to learn more had an opportunity to do so. East Passyunk is a diverse urban community and we are honored to plant our flag here."
As the fifth-largest state in the country with a population of nearly 13 million people, Pennsylvania promises to be one of the country's biggest medical cannabis markets. Estimates predict that Pennsylvania dispensary sales could exceed $100 million annually a few years after the program launch, according to Marijuana Business Daily.
Grassroots Cannabis holds operations in Illinois, Maryland, Nevada, Ohio, Pennsylvania and North Dakota, with in-progress deals in Arizona, Florida, Maryland, New Jersey, Nevada, Ohio, Pennsylvania and Vermont. The company is also seeking acquisitions in markets including Arizona, Maryland, Florida, Massachusetts, New Jersey, Nevada, Ohio and Vermont.
For more information on Grassroots Cannabis, visit the company's website.
About Grassroots Cannabis
Greenhouse Compass Ventures LLC (dba Grassroots Cannabis) is a rapidly expanding medical cannabis grower and processor with facilities in Illinois, Maryland, Nevada, North Dakota, Ohio and Pennsylvania. The company has submitted license applications in Arkansas, Connecticut, Michigan and Virginia, and is pursuing additional markets. Executive management is composed of a group of highly skilled business leaders who possess the wide-ranging expertise needed to operate a successful, safe, secure and compliant medical cannabis organization. For more information, visit ​grassrootscannabis.com​.
Public Relations Contact:
CMW Media
Cassandra Dowell
858-264-6600
cassandra(at)cmwmedia.com
http://www.cmwmedia.com