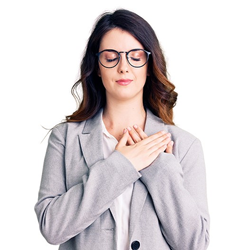 The savings that come from using data to optimize marketing or reduce the price paid for resources significantly affect a company's bottom line.
HOBOKEN, N.J. (PRWEB) November 26, 2020
Messaging Architects, an eMazzanti Technologies Company and information governance consultant, discusses the uses and benefits of business data in a new article on the Messaging Architects website. The informative article first reviews how data is used to improve productivity.
The author then points out how data identifies winning marketing strategies, making campaigns more effective. He concludes by discussing how data improves user experience, helps grow revenues and supports better decisions. Cautioning readers that data can be misused the article celebrates the "amazing utility" of business data.
"The savings that come from using data to optimize marketing or reduce the price paid for resources significantly affect a company's bottom line," stated Greg Smith, Vice President of Services Delivery at Messaging Architects. "Everyone who runs a business can be grateful for that."
Below are a few excerpts from the article, "Be Thankful that Business Data Improves Results."
Data Improves Productivity
"Through data, we understand the benefits of remote work, especially when it comes to job satisfaction and overall productivity. For example, about 73% of employees who work remotely are more satisfied with their working conditions and report getting more done at home than at the office."
Data Improves User Experience
"With a wide range of user data available, product managers better match features to customer needs. A customer-obsessed company uses data to improve the user interface and customer experience. They regularly feed insights into the product development process."
Data Helps Grow Revenues
"To grow revenue, a natural response might be to expand sales efforts. But what if the data shows that the production team is straining to serve the existing volume of customers, resulting in costly churn. Hence, the better response might be to focus on retention."
Data Supports Better Decisions
"From operational improvements to major financial decisions, having the right data available at the right time can make the difference between failure and success. Decision makers that collect and manage data effectively make smarter decisions."
Effectively Managed Business Data Improves Results
This year, in addition to family and health, the staff at Messaging Architects celebrates the amazing utility of business data. Business leaders who want to harness the power of enterprise data and get it to the right people—the democratization of data—work with data experts to manage data effectively. The data experts at Messaging Architects stand ready to assist.
Have you read?
Democratization of Data Drives Modern Business Opportunity and Success
Balancing the Potential and Challenges of the Chief Data Officer
About Messaging Architects
Messaging Architects specializes in effectively managing and securing an organization's most precious asset, its information. With over 20 years of information management and technology consulting experience, the Messaging Architects team has provided corporations, educational intuitions, health care facilities and nonprofits with methodologies, procedures and technology to keep their data organized, compliant and secure.
About eMazzanti Technologies
eMazzanti's team of trained, certified IT experts rapidly deliver increased revenue growth, data security and productivity for clients ranging from law firms to high-end global retailers, expertly providing advanced retail and payment technology, digital marketing services, cloud and mobile solutions, multi-site implementations, 24×7 outsourced network management, remote monitoring and support.
eMazzanti has made the Inc. 5000 list 9X, is a 4X Microsoft Partner of the Year, the #1 ranked NYC area MSP, NJ Business of the Year and 5X WatchGuard Partner of the Year! Contact: 1-866-362-9926, info@emazzanti.net or http://www.emazzanti.net Twitter: @emazzanti Facebook: Facebook.com/emazzantitechnologies.