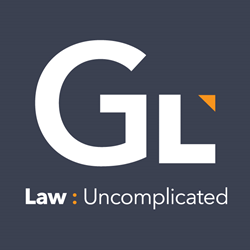 We are thrilled that Gravis Lawyers have received this recognition for the 'Super Lawyers' they truly are! ~Brett Spooner, Gravis Law CEO
RICHLAND, Wash. (PRWEB) February 24, 2021
Gravis Law, PLLC, is proud to announce that Super Lawyers recently recognized seven of the firm's attorneys for 2020 and 2021.
The seven attorneys join numerous Gravis Law partners and associates already recognized as leaders in the areas of Social Security Disability, Business/Corporation, Intellectual Property Litigation, Estate and Trust Litigation, and Family Law.
Gravis Law attorneys recognized as Super Lawyers in their respective practice areas include:

Paul H. Beattie, Senior Litigation Attorney—Intellectual Property Litigation—Richland, 2021 Washington State Super Lawyer.
Charles Bauer, Managing Attorney—Family Law—Boise, 2020 Mountain States Super Lawyer.
Randi Johnson, Senior Attorney—Social Security Disability—Spokane, 2020 Washington State Super Lawyer.
Gravis Firm attorneys recognized as Super Lawyers "Rising Stars" in their respective practice include:

Asa LaMusga, Senior Managing Attorney—Family Law—Richland, Washington
Joshua Bam, Associate Attorney—Business/Corporation—Richland, Washington
Reuben J. Ortega, Senior Attorney—Business Corporation—Seattle, Washington
Randi Johnson, Senior Attorney—Social Security Disability—Spokane, Washington
Theresa Petrey, Senior Attorney—Estate and Trust Litigation—Yakima and Ellensburg, Washington
"We are thrilled that Gravis Lawyers have received this recognition for the 'Super Lawyers' they truly are! The contributions to our world-class team, the great results achieved on behalf of our clients, and the confident, yet humble approach to the law makes you all 'Super'," said CEO and Managing Partner Brett Spooner. "At Gravis, we not only work to uncomplicate the law, and make it more accessible, but we believe in constant personal and professional development to provide the best service possible."
Super Lawyers, part of Thomson Reuters, is a rating service of outstanding lawyers from more than 70 practice areas who have attained a high degree of peer recognition and professional achievement. No more than 2.5 percent of the lawyers in the United States are selected by Super Lawyers. The annual selections are made using a patented multiphase process that includes a statewide survey of lawyers, an independent research evaluation of candidates, and peer reviews by practice area.
#####
Gravis Law PLLC serves people and communities across the nation by providing accessible and uncomplicated access to world-class legal services. Since being founded in 2013, Gravis Law has grown from one location in Richland, WA with five employees to fifteen locations across the country and more than 100 employees while leveraging technology and a team-based approach to bring expert legal advice to all their markets.