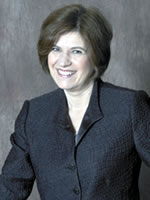 Los Angeles, CA (PRWEB) August 01, 2017
Employment lawyers have long been anticipating the California Supreme Court's decision in Williams v. Marshalls of CA, LLC, which was handed down on July 13 (Case No. SC227228). The Court's decision clarifies the scope of discovery permissible in Private Attorney General Act (PAGA) actions.
"Rejecting the employer's arguments and objections, the Court found in favor of broad discovery against an employer in a PAGA lawsuit," said attorney Nancy Gray, founder of Gray & Associates, P.C. and a Los Angeles Super Lawyer. "An employer facing wage and hour claims is now required to furnish the identity, contact information and employment history of all other employees, just as it would in a class action."
According to court documents, the plaintiff in the case, Michael Williams, sought penalties against the defendant, Marshalls of CA, LLC, for alleged meal and rest break violations. During discovery, the plaintiff sought contact information for fellow California employees. Court documents state that when the defendant objected, on the grounds it was irrelevant, overbroad, unduly burdensome, and implicated the privacy rights of its employees, a motion to compel ensued.
Court documents further state that the trial court granted the motion as to the Costa Mesa, CA, store where the plaintiff was employed, but denied it as to all other Marshalls stores in California. However, the California Supreme Court reversed that decision, and made significant holdings concerning the scope of discovery available in PAGA actions.
About Nancy Gray, Gray & Associates, P.C.
Nancy Gray is an AV-Rated attorney and Los Angeles Super Lawyer with more than 30 years of experience providing personalized attention and creative solutions to her clients' legal issues. Gray & Associates focuses on civil litigation and trials, commercial and business law, contracts, sexual harassment, labor and employment law, employment contracts, unfair competition, and false advertising. For more information, please call (310) 452-1211, or visit http://www.grayfirm.com. The law office is located at 11500 W. Olympic Blvd., Suite 400, Los Angeles, CA 90064.
About the NALA™
The NALA offers small and medium-sized businesses effective ways to reach customers through new media. As a single-agency source, the NALA helps businesses flourish in their local community. The NALA's mission is to promote a business' relevant and newsworthy events and achievements, both online and through traditional media. The information and content in this article are not in conjunction with the views of the NALA. For media inquiries, please call 805.650.6121, ext. 361.