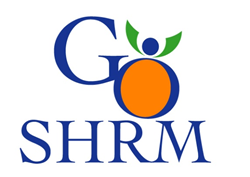 ORLANDO, Fla. (PRWEB) February 02, 2021
The Greater Orlando Society for Human Resource Management (GOSHRM) announces the appointment of its 2021 Board of Directors. Presiding over the new Board is GOSHRM President, Cheryl Brown-Merriwether, SHRM-SCP, SPHR, CPRC.
In addition to her GOSHRM responsibilities, Brown-Merriwether is Vice President and Executive Director of the International Center for Addiction and Recovery Education™ (ICARE). Based in Orlando, ICARE is a Center of Excellence for developing programs to overcome today's unprecedented societal challenges of substance misuse and addiction. For 20 years, Brown-Merriwether worked in HR leadership positions for AT&T where she focused on organizational development. She is the first black woman to be named president of GOSHRM, which celebrated its 60th anniversary in 2017.
Other members of GOSHRM's newly appointed 2021 Executive Committee include Steve Holland, SHRM-CP, MHR, PHR (Director of Finance), Pam McGee. SHRM-CP, PHR, MBA (Secretary), and Nate Shannon SHRM-SCP, SPHR (Immediate Past President). The complete list of Board members can be found here.
"GOSHRM represents an incredibly diverse and highly talented group of HR professionals. I am honored to work with my team to serve the Orlando business community on all things HR-related," noted Brown-Merriwether.
According to Shannon, Brown-Merriwether is well-equipped to lead the chapter into the future. "She has a fantastic blend of professional leadership, board experience, and heart – enabling her to support our members as they pursue a culture of empathy and trust in their businesses," said Shannon.
President's Vision
GOSHRM's mission is to elevate people and workplaces through education, connections and service. This year GOSHRM's educational programs and community activities will shine a spotlight on the "human" aspect of HR to create a positive workplace environment for both employees and employers. Given the magnitude of the pandemic and the unprecedented historical events facing our modern workforce and society, GOSHRM is deeply committed to fulfilling this mission in 2021.
"GOSHRM members, workplaces, and community, and others worldwide, have suffered tremendously because of the COVID-19 pandemic," said Brown-Merriwether. "I empathize with the life experiences of our members and appreciate the positive impact that our association has on meeting their needs, the needs of those organizations that employ them and the collective HR needs of Central Florida."
Community Involvement
Exemplifying GOSHRM's active involvement in Orlando's business community, Shannon was invited to be a panelist on an upcoming interactive virtual conference. "2021 Future of Workforce," is sponsored by the Orlando Business Journal and will be held on Thursday, February 4, 1:00 – 3:00pm ET. Panelists will discuss Central Florida's workforce challenges and explore long-term solutions needed to address them. Register here.
About GOSHRM
Founded in 1957, the Greater Orlando Society for Human Resource Management (GOSHRM) has 335 members in the greater Orlando area, and currently is the fifth largest chapter in the State of Florida. GOSHRM's mission is to elevate people and workplaces through education, connections and service. GOSHRM's vision is to make Central Florida a workplace destination of choice. GOSHRM is the only Society for Human Resource Management affiliated chapter in the greater Orlando area. For more information visit http://www.goshrm.org.
# # #