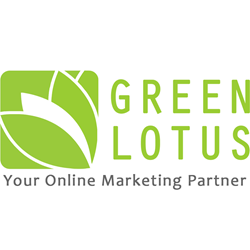 Toronto, Ontario (PRWEB) May 09, 2017
Bassem Ghali is the driving force behind Toronto's Green Lotus Online Marketing Agency and the recently released Green Lotus SEO Tools, Canadas 1st SEO tools for entrepreneurs and marketing professionals. Mr. Ghali is a search engine marketing strategist and speaker with more than 10 years of experience managing online marketing strategies for Canadian and International corporations including Canadian Tire, VistaPrint, Egypt Air, Xplornet, Direct Energy and Toronto Star – New In Homes.
Bassem Ghali has a passion for education and providing entrepreneurs, and businesses with the knowledge and skills needed to succeed in today's competitive online marketplace.
With extensive experience in the real estate sector, Mr. Ghali understands the unique challenges of real estate developers, builders, contractors, and agents, as well as the opportunities available.
At the Toronto Real Estate Board Realtor Quest event May 10-11, 2017 Green Lotus will be in attendance to showcase the online marketing solutions available to the real estate industry, and Mr. Ghali himself will host an 'Ask The Expert' Seminar each day of the conference, diving into the realm of digital marketing and analytics, tackling topics like:

How to generate cheap leads online?
What are machine learning algorithms? And how can they help generate leads?
Is SEO necessary in the real estate industry?
What are the benefits of Social Media?
What are the metrics that matter most?
More about Green Lotus Marketing Agency:
In early 2012 Bassem Ghali left the corporate world to start one of Canada's most trusted SEO and Online Marketing Agencies. Green Lotus Inc. is dedicated to providing businesses with effective online marketing strategies, lead generation solutions, advanced education and training. With Mr. Ghali as the driving force, Green Lotus Inc. goes the extra mile to consult, create, implement, and manage innovative online marketing strategies for businesses of all sizes.
Green Lotus: 1 Yonge Street - Suite 1801. Toronto, Ontario M5E 1E5