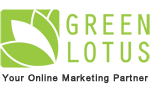 TORONTO (PRWEB) March 11, 2020
Geofencing marketing services is the latest launch by innovative online marketing agency, Green Lotus, and offers businesses the opportunity to hyper-target traffic in their local area. Through geofencing ad technology businesses can connect with smartphone users in a specific area such as a mall, store or event, and deliver an ad campaign that encourages conversions, such as a discount offer for walk-ins.
Bassem Ghali, CEO of Green Lotus states "geofencing is an exciting development in ad technology, and gives businesses the unique opportunity to attract traffic in a designated area. This is especially true for storefronts who can target local traffic, deliver a unique offer to smartphone users close to their location, and drive walk-ins and sales with a unique offer."
With the latest developments in mobile technology, businesses can pinpoint when a lead is within a targeted location and send a specific ad campaign to them based on their metrics. The lead can then be targeted with advertising for up to 30 days with various ads to drive them through the sales cycle to generate conversions and sales.
Mobile geofencing marketing services from Green Lotus includes ad design and copywriting that generates conversions, smart bid management via a machine learning bidding system that works 24/7 to get the most qualifies leads at the lowest possible cost, and leads tracking to analyze lead data and key performance indicators. Email and phone support to help businesses with their ad campaign and ensure all questions and concerns are answered.
The opportunities available with geofencing are endless. Retailers can run a customer loyalty program and drive repeat customers into their store or target traffic at competitor locations, home builders can target home buyers visiting their competitor's real estate office, trade show exhibitors can advertise at an event and reach people while they are on-site or for the next 30 days. With addressable geofencing businesses can target up to 1 million physical addresses and gain repeat business by advertising to an existing lead or customer of their mailing list.
White label geofencing ad services are also available at Green Lotus. Through Your Label, the white label program, marketing agencies can expand their service offerings to clients, and outsource to work to the experts at Green Lotus. The Your Label program currently serves 200+ agencies around the world and offers a unique opportunity for agencies to grow without the added cost of additional resources and staff. The Green Lotus team takes care of strategic planning, implementation, ad management and reporting behind the scenes, all agencies have to focus on is selling their brand and services.
Green Lotus digital marketing agency is no stranger to innovative marketing technologies. The agency has a successful history of implementing the latest technology, artificial intelligence and machine learning developments in their marketing services, and helping businesses get the maximum return on marketing investment dollars.
More About Green Lotus Digital Marketing Agency:
The award-winning marketing agency has a wide array of products and services to meet market needs including SEO Tools, Website Builder, PPC Services, SEO Services, and a White Label Program specifically designed for agencies. Offering a transparent and holistic approach to marketing, Green Lotus service lines build upon each other to help businesses of all sizes improve their online rankings, capture their market share, generate qualified leads, increase their online conversion, sales, and generate growth.