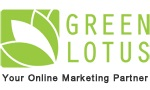 TORONTO (PRWEB) January 28, 2020
10SEOs, one of the oldest and largest directories of SEO companies around the world, has rated Green Lotus Digital Marketing Agency as the #1 SEO company in Toronto and #3 SEO company globally in it's Jan 2020 ranking.
It's all about results at the SEO and Online Marketing Agency. Green Lotus prides itself in providing high-quality services and detailed reports to all clients. The numbers don't lie. Demonstrating the effectiveness and value of each service provided is how Green Lotus has managed to develop a loyal client base that continues to grow.
Green Lotus Digital Marketing Agency, founded by Bassem Ghali in 2012, offers premium online marketing (PPC) services and search engine optimization (SEO) services to maximize lead generation and ROI for medium and large businesses. They take a full-service approach to online marketing, developing a customizes strategy to meet clients' needs and goals.
There's no question as to why Green Lotus clients have a life cycle that is 5 times the industry average; their business truly values its clients. Green Lotus prides itself on transparency, every single dollar a client spends with Green lotus is accounted for, all management fees are noted up front and all 3rd party tools are disclosed. Every client is provided with an Account Manager who conducts monthly calls with the client to review reports and is available as a point of contact whenever a client has a question. Unlimited phone support and 1-on-1 training are also available for Green Lotus DIY tools including Green Lotus SEO Tools and Smart Site Website Builder, which is uncommon in the industry of DIY tools, and allows clients to take full advantage of advanced technology to exponentially grow their business.
The Green Lotus team is dedicated to empowering businesses with the knowledge, skills and tools needed to succeed in today's competitive online marketplace. To promote the education of business owners, entrepreneurs and marketing professionals Green Lotus hosts marketing workshops, and developed Green Lotus Academy, a free resource rich with marketing information, tips, and tutorials. Academy workshops, webinars and hands-on training have been viewed by more than 600,000 users.
The latest development at the agency is Green Lotus Your Label, providing growing marketing businesses, and agencies the opportunity to offer their clients a wider array of marketing services. With 30+ White Label services available, businesses can focus on generating sales and growth, while Green Lotus manages the fulfilment behind the scenes. Your Label program is one of North America's largest white label providers, currently helping 200+ businesses and organizations the opportunity to increase their revenue and scale with ease over a short period of time.
More About Bassem Ghali, CEO and Founder of Green Lotus:
Bassem is a search engine marketing strategist and speaker with more than 10 years of experience managing online marketing strategies for some of Canadian & International corporations including Canadian Tire, VistaPrint, Remax Canada, Egypt Air, Xplornet, Direct Energy and Toronto Star.
Demonstrated success in digital marketing has led to speaking engagements at marketing events around the world, and the honour of winning the 2015 Entrepreneur of the Year Award, presented by the Canadian Association of Marketing Professionals!
Bassem Ghali is the driving force behind Green Lotus and has a knack for creating innovative online marketing strategies for brands. In addition to providing digital marketing services, Green Lotus places emphasis on education and training; empowering entrepreneurs, business owners and marketing professionals with the knowledge and skills they need to succeed in today's competitive online marketplace.
Throughout the Green Lotus journey, there has been a drive to support the community, the Donate & Learn Initiative stemmed from the idea to bring marketing professionals together to bring awareness to community issues and support local charities. Donate & Learn events started as small marketing workshops for entrepreneurs, business owners and startups, with 100% of proceeds donated to partnering charities, and quickly transformed into large-scale expos with major sponsors (link GoDaddy, Microsoft Bing, Constant Contact, and more) and 500+ attendees. In just 3 years the Donate & Learn initiative raised more than $25,000 for charities including Big Brothers Big Sisters of Toronto and the YWCA Toronto.