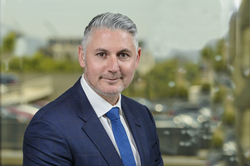 LOS ANGELES (PRWEB) March 06, 2020
The recent coronavirus outbreak, which originated in Wuhan, China, is causing worldwide mayhem infecting over 80,000 people in 40 countries and taking the lives of 2,700.
According to an article written by Rani Molla published on Vox, "[The virus] is sending ripple effects around the world, including a push for more people to work remotely, while health organizations work to contain and treat the outbreak.
After a recent spike in cases outside of China, the US Centers for Disease Control and Prevention is urging Americans to ask their schools and workplaces about contingency plans, like working from home, in case they have to shut down over coronavirus. Companies from Wuhan to Silicon Valley have altered how and where they do business as the virus rages on.
In February so far, 77 public company transcripts mention "work from home" or "working from home," according to financial data platform Sentieo. That's up from just four mentions of the phrase in the same month a year ago. The vast majority of those documents also mention coronavirus."
Nicki Zvik, Founder of Green Solar Technologies, taking notice to the dangers of the coronavirus, has also made the decision to allow many to work from home.
"As of now we are allowing project managers to work from home," shares Zvik. "It is my strong belief that if there are employees at GST who are able to work at home during this time then they should. Unfortunately there are many positions that require our employees to come into work, but as new information comes out we will always take the necessary steps to ensure our employees are safe and virus-free."
Zvik adds, "One positive aspect of taking this precaution is that we will see how allowing some of our employees to work from home affects our business. As the world evolves, more and more work-from-home positions are being created, and it's possible that someday in the not-so-distant future we'll see a major shift from most employees going into work to most employees working from home. And as a progressive company, we're always open to new possibilities."
The Vox article continues, "Remote workers make up anywhere from about 5 percent (those who typically work from home) to nearly two-thirds (who sometimes work remotely) of the workforce, depending on the measurement. What's certain is that the trend has been ticking up and a pandemic like coronavirus has the potential to fast-track the move by making it more universally accepted and prominent."
And according to an article written by Scott Mautz published on Inc.com, Stanford professor, Nicholas Bloom conducted a study regarding the productivity of people who work from home. The article states that, "Bloom expected the positives and negatives to offset each other. But he was wrong.
Instead, the robust, nearly two-year study showed an astounding productivity boost among the telecommuters equivalent to a full day's work. Turns out work-from-home employees work a true full-shift (or more) versus being late to the office or leaving early multiple times a week and found it less distracting and easier to concentrate at home."
"We can't say for certain what the future holds for Green Solar Technologies," shares Zvik, "but it is promising to see studies showing the benefits of working from home, and we will always remain open to new ways of working. At the very least, this proves promising that we will remain efficient and productive as we allow our project managers to work from home until the coronavirus is controlled."