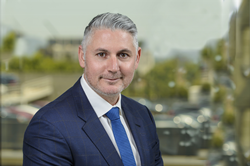 LOS ANGELES (PRWEB) June 27, 2019
Pacific Gas & Electric (PG&E) has announced that ratepayers will be facing sustained power outages as a precaution to prevent a recurrence of the many catastrophic and deadly wildfires that took place last year.
As noted by PG&E spokeswoman, Andrea Menniti, the outages will occur multiple times per year and affect thousands who are unequipped with a solar/generator package.
The announcement made by California's largest utility company has caused uproar among ratepayers with many questioning their means of generating power, and fortunately, Green Solar Technologies Founder, Nicki Zvik, is offering a solution.
As a direct response to the upcoming outages, Green Solar Technologies, a national solar company and licensed dealer of Generac generators, is poised to rapidly assist in the solar and generator installation process.
"Nobody should have to go without power because of the past mistakes of their utility company," states Zvik, "In addition to our top-of-the-line solar panels, we are also offering customers the option to install backup generators provided by Generac."
Due to the widespread threat of power outages, installing a generator in addition to solar is essential to maintaining a home's electricity. While solar is extremely effective, backup power could be needed depending on the capacity of the solar system installed, the needs of the individual household and the possible prolonged duration of power outages by the utility companies.
Nicki Zvik adds, "The solar energy generated by the solar panels can power the home while dedicated panels load power into a battery to power the home when the sun goes down. The generator can act as a backup if not enough solar power is generated. The combination is a one-two punch of efficiently and efficacy."
As stated on Generac's website, "A permanently installed Generac home backup generator protects your home automatically. It runs on natural gas or liquid propane (LP) fuel, and sits outside just like a central air conditioning unit. A home backup generator delivers power directly to your home's electrical system, backing up your entire home or just the most essential items."
"Generac has rightfully earned their spot as the number one manufacturer of backup generators due to their innovative technology and devotion to customer satisfaction," notes Nicki Zvik, "and GST is proud to partner with such a company, especially with the current state of outage threats throughout California."
Nicki Zvik is the founder of Green Solar Technologies and Spectrum Properties LLC.