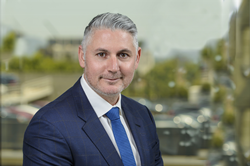 LOS ANGELES (PRWEB) June 20, 2019
The U.S. solar industry is vigorous and thriving, and consequently consumers are faced with an abundance of choices in solar energy systems for their homes and businesses. It's become more important now than ever for those deciding to make the lucrative and environmentally conscious switch to solar to be properly informed of their options in order to make the best decision for their individual situations and needs. Nicki Zvik, Founder of Green Solar Technologies, recently spoke about GST's commitment to providing the highest quality solar panel systems for their customers.
"At GST we promise to use only the highest-quality, American-made panels—a privilege we fought for in Washington D.C. when we testified in support of tariffs on the dumping of lower-grade, foreign-made panels into the U.S. marketplace," states Zvik. "And when it comes to generators, we want to extend that superior standard that our customers expect and deserve from us, which is why we are proud to be an authorized Generac dealer."
Generac, founded in 1959, has rightfully earned their title as the top American manufacturer of home backup generators. As stated on Generac's website, "A permanently installed Generac home backup generator protects your home automatically. It runs on natural gas or liquid propane (LP) fuel, and sits outside just like a central air conditioning unit. A home backup generator delivers power directly to your home's electrical system, backing up your entire home or just the most essential items."
Nicki Zvik notes, "We want our customers to be assured that they will never go without power when they buy through GST. As advanced and efficient as solar is, every city in every state experiences times when the sun isn't shining as often, and for homes that are consuming substantial levels of electricity, a backup generator ensures that power is maintained regardless of any fluctuations in weather."
Green Solar Technologies made the choice to go with Generac because of the company's quality assurance and innovative use of technology, unmatched by other suppliers. Some unique features of Generac products include a mobile monitoring system free with every generator and automatic operation (meaning that the generator will turn on and off automatically as needed). Additionally, Generac offers domestic customer support 24/7/365 from their headquarters in Wisconsin.
"It's extremely important to us that the companies we partner with share our devotion to customer satisfaction and that they care for their customers as though they were family. Green Solar Technologies was structured on being a different kind of solar company. We are committed to the satisfaction and well-being of our customers from their first interest in going solar through the entire lifetime of their system. If they need help or have a question regarding their solar panel system years down the road, we'll be here for them. That's a loyalty pledge we stand by, and it's a pleasure to be partnered with a company like Generac that shares our values," Zvik concludes.
Nicki Zvik is the founder of Green Solar Technologies and Spectrum Properties LLC.