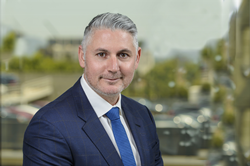 LOS ANGELES (PRWEB) August 15, 2019
With so much competition in the solar industry, it can be difficult for companies to stand out from the crowd, but one company rises tall above the rest. Green Solar Technologies, founded by renewable energy advocate, Nicki Zvik, is making their mark in more ways than one.
Green Solar Technologies (GST for short) was founded with the unique stance to use strictly American made panels and parts. In fact, Zvik is so adamant in this that the company sent COO, Edward Harner, to Washington D.C. to fight in favor of the solar tariffs on behalf of American solar manufacturers. GST was the only solar company to testify, and with the passing of the tariffs, it is clear that Green Solar Technologies has truly evolved as a leader in the solar industry.
Nicki Zvik states, "We care about our customers, which is why we wanted to make sure the unfair dumping of cheap foreign-made panels wouldn't hinder their ability to purchase the best solar panel systems at the lowest cost."
Not only does Green Solar Technologies stand out from a consumer standpoint, but GST is also an invigorating place to work with a work culture that has recently been named by the company rating website, Kununu, as one of the top 10 in the U.S.
Scoring a 4.77 out of 5, Kununu explains Green Solar Technologies as "...the only energy company on this list and one of the leading solar energy companies in the U.S. The company's mission to provide high quality service and materials to its customers and to providing "green" solutions for the planet are just two ways you can tell that this company is made up of genuine, compassionate people. This positive energy has naturally trickled down into its company culture too, with its teamwork score landing it on this top 10 list among hundreds of thousands of other companies on kununu."
"This is our home away from home," shares Marketing Director, Jorge Ricalday, "And it feels good to come in everyday and be surrounded by friends who motivate one another to do better and celebrate each of our successes."
"I could not be more proud of the people who work at GST that have made our company so great," adds Zvik. "It feels amazing to be recognized for more than what the public sees, and I know that we'll only get stronger as we move forward."
Starting from humble beginnings, Green Solar Technologies has evolved into a company with over 200 employees, but they don't want to stop there.
Nicki Zvik states, "We believe our company can continue to grow and become even better. We're honored to be ranked as one of the top U.S. companies and we look forward to continuing on a path of excellence with a growing team of energetic, talented individuals who make excellence possible."