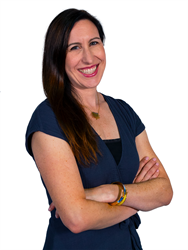 EMERYVILLE, Calif. (PRWEB) September 21, 2018
Heather's arrival is part of a broader design to narrow the gap between customer strategy and brand experience. "Great brand experiences require the seamless blending of product, services and communications," she says. "Our goal is to use insights to help teams build sharper customer strategies together that create higher value experiences people love. One way will be with a new, measurable approach to brand architecture that removes conjecture through a solid grounding in customer strategy."
Iwan Thomis, Chief Strategy Officer, states, "We are excited to welcome Heather to Greenberg Strategy after working together over the last few years. Heather has deep understanding of the business of technology and the way that brands work in our complex world. We look forward to the impact she will have on our work for our clients and the organization as a whole."
Greenberg Strategy is a strategy and research consultancy focused on helping organizations identify the human patterns that impact their businesses. Our WholeHuman™ approach blends the art and science of tapping emotional, rational and instinctual responses to reveal the deeper truths that drive customer strategy and measurable, actionable business success. We specialize in both qualitative and quantitative research around customers, brand, communications, products and organization.