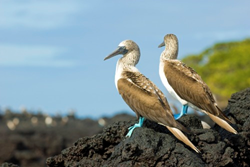 We are proud to be featuring local, unique and green certified lodges and guiding companies that offer travel experiences that are fully customizable, community oriented, socially aware and unforgettably awesome.
Vienna, Virginia (PRWEB) January 11, 2015
In support of the United Nation's declaration of 2015 as the International Year of Soils, global ecotourism concierge Greenloons has added two family-friendly and sustainable travel experiences for those travelers and their children who seek unforgettable journeys to distinctive destinations that respect the world, its cultures, and the future.
These select journeys to Crete and Ecuador offer opportunities to gain instruction about sustainable development, indigenous wildlife, and local folklore as well as participate in personalized cycling, hiking and cooking experiences that use ingredients from local sources. Guests will stay at distinctive lodgings and immerse themselves in the local culture.
"Whether you want to get a taste of Ecuador's Amazon rainforest or learn more about Darwinian evolution on the Galapagos Islands or experience how the Greek island of Crete has contributed greatly to Western civilization, these Greenloons exclusive family focused adventures will not disappoint," says Irene Lane, founder of Greenloons.
First Look Galapagos & Amazon
Guests who are short on time, but big on adventure can participate in this Greenloons exclusive trip that gives them a taste of Ecuador's people, culture, wildlife and culinary delights. Starting with a visit to the land of the Huaorani people in the Amazon and finishing with a land-based tour of the less-traveled islands of Floreana and Isabela in the the Galapagos, guests will learn more about the Huaorani people's efforts to sustain a unique forest culture and enjoy a UNESCO protected marine environment all the while relaxing in natural comfort. (10 days; flexible departures; from $4,450 per person including accommodations, meals, domestic flights and transfers, naturalist guides, and activities.)
Crete Island Family Experience
Guests experience this fascinating Greek island by connecting with local farmers and innovators, participating in dance celebrations and customs, and learning about the problems and concerns of the locals. During the 8-day custom trip, guests will stay in a comfortable villa accommodations and visit various archaeological sites along with distilleries, vineyards, olive oil presses, beekeepers, and organic farms with the intent on exchanging information and realizing the global interaction between all aspects of society, such the economy, the food chain, energy or climate matters. (8 days; flexible departures; from $3,200 per person including villa accommodations, activities and related entrance fees, private guide and driver, domestic transport, breakfasts, snacks and meals as part of the scheduled outdoor experiences.)
About Greenloons
Greenloons is a premier online travel resource dedicated to inspiring people to think different, be different and travel different – in ways that help to ensure a more sustainable planet. In addition to being a recent recipient of National Geographic Traveler magazine's 50 Tours of a Lifetime, Greenloons is an advocate of social empowerment, financial viability, and environmental preservation connecting mindful travelers with unique and eco-certified travel experiences all over the world.