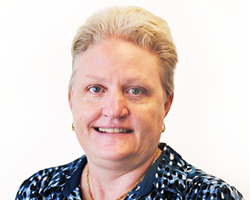 The wealth of expertise and diverse experiences that Susan and Patrice bring will help us in exceeding our quality and compliance expectations.
TAMPA, Fla. (PRWEB) December 20, 2018
Greenway Health, a leading health information technology and services provider, today announced Susan R. Kohler will lead as chief compliance officer, bringing more than 25 years of experience in compliance and operations to the company.
In addition, Patrice Nedelec has been appointed vice president of quality assurance and regulatory affairs to further support customer success.
Both appointments mark the company's continued investment in its leadership team and its focus on compliance, quality, and security. At a time when changes are occurring in state and federal regulations, as well as marketplace direction and customer demand, the company is committed to its products meeting the highest standards.
"Considering today's complex regulatory environment and the healthcare industry's move toward value-based care, it's extremely important that we have the best team in place to help fuel our customers' success," said Richard Atkin, CEO of Greenway Health. "Trust is earned through knowledge, dependability, dedication, and support. The wealth of expertise and diverse experiences that Susan and Patrice bring will help us in exceeding our quality and compliance expectations."
Kohler is a seasoned healthcare executive with more than 25 years of operations, audit, compliance, and nursing experience. She joins Greenway following executive roles at health insurance plan providers where she was responsible for the development of long and short-term strategies to ensure regulatory, operations, and IT compliance across the organization, while managing relationships with a broad spectrum of agencies.
"In the evolving regulatory landscape, it's crucial for organizations to stay ahead of regulatory and compliance requirements," Kohler said. "This is especially important for the healthcare industry. My role is to better comprehend not only what the requirements are, but how I can help our company and our customers move forward within the parameters that are being defined by regulatory bodies."
Nedelec, with a proven track record of leadership on compliance needs, has held executive-level quality and regulatory positions for more than nine years, with nearly 30 years of experience overall. He has held positions at laboratory and genetics software companies, a medical device testing company, and medical imaging companies, among others.
Greenway's products and solutions are used by more than 75,000 healthcare providers in the United States to improve the effectiveness, cost, and quality of care for the more than 100 million lives impacted by the company's solutions.
For more information about Greenway and its leadership team, visit http://www.greenwayhealth.com/leadership.
About Greenway Health
Improving health is at the heart of Greenway Health's work. We connect providers to the right information and insights, at the right place and time, so they can make patient-driven care a reality while navigating the ever-changing healthcare system. Greenway delivers exceptional service through a deep team of clinical, financial, and technology experts committed to innovations that keep people healthier and happier. We partner with over 8,000 organizations and 75,000 progressive providers across more than 40 specialties, which translates into more than 100 million lives that are touched by our solutions. All of Greenway Health's solutions and services are designed to meet our company-wide goals of serving physicians, connecting the industry, and empowering better care. Whether as a customer, strategic partner, or staff member, you are invited to partner with us to create a smarter healthcare system. For more details, visit http://www.greenwayhealth.com, call (866) 242-3805, or follow Greenway on Facebook, Twitter, and LinkedIn.