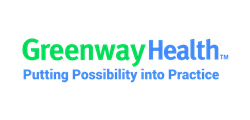 "Just as our healthcare providers have remained committed to patient care, Greenway too, will continue on our mission of enabling ambulatory care practices with the tools they need to improve outcomes, streamline workflows and maintain business continuity."
TAMPA, Fla. (PRWEB) August 11, 2020
On the heels of an agreement with Amazon Web Services to develop a cloud-based data services platform, Greenway Health, a leading health information technology and services provider, today announced the company is also working to develop innovative virtual care solutions that are now essential for today's ambulatory care practices.
"At the start of the COVID-19 pandemic, we saw a dramatic shift in the way care was being delivered. Providers relied on virtual care to continue seeing patients during periods of shutdown and quarantine," said Richard Atkin, CEO, Greenway Health. "Just as our healthcare providers have remained committed to patient care, Greenway too, will continue on our mission of enabling ambulatory care practices with the tools they need to improve outcomes, streamline workflows and maintain business continuity."
As the first tool in its virtual care portfolio, Greenway will be developing and launching Greenway Telehealth™, a secure, HIPAA-compliant solution designed with an easy-to-use interface for both providers and patients. Greenway Telehealth is being designed according to the specific needs of Greenway's ambulatory care customers, and in particular, practices looking for a sustainable, long-term solution. Greenway Telehealth will remove care delivery barriers, enabling greater provider productivity and improved patient outcomes. Product updates and enhanced electronic health record (EHR) integration will be delivered to customers on a rapid cadence to create additional workflow efficiency. The solution will be powered by Twilio, Greenway's current Patient Messaging vendor.
"We are excited to be moving forward on our path to creating long-term virtual care solutions that can easily be implemented into our customers' established workflows," said David Cohen, chief product and technology officer at Greenway. "With these new tools, we are arming today's providers with the technology they need to continue to deliver quality care to their communities, while also expanding access to care to those who need it most."
Greenway Telehealth will be available for customers in the fall of 2020. For more news and information regarding Greenway Telehealth, please visit http://www.greenwayhealth.com/solutions/telehealth.
About Greenway Health
Improving healthcare through innovation is at the heart of Greenway Health's work. We provide electronic health record (EHR), practice management and revenue cycle management solutions that help practices in multiple specialties grow profitably, remain compliant, work more efficiently and improve patient outcomes. Our team of clinical, financial and technology experts serve as trusted advisers, committed to our customers' success. Greenway works with over 55,000 providers across multiple specialties, which translates into millions of lives touched daily by our solutions. For details on how we can work together to build a more efficient healthcare system, visit http://www.greenwayhealth.com, call 877-537-0063, or follow Greenway on Facebook, Twitter, and LinkedIn.