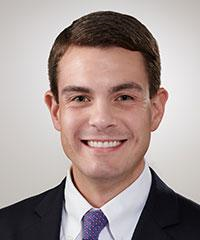 GREENWICH, Conn. (PRWEB) February 07, 2023
Fairfield County litigation, personal injury, real estate and general practice law firm Ivey, Barnum & O'Mara, LLC is pleased to announce that Ryan S. Tougias has been elected to partnership at the firm. Ryan has been practicing in the areas of complex civil and commercial litigation since 2011.
As a partner, Ryan will continue to focus his practice on litigation, handling a broad range of matters, including business disputes, breach of contract, breach of fiduciary duty, fraud, labor and employment, creditors' rights, bankruptcy related claims, and other claims.
Ryan's years of experience and dedication to his clients have earned him a reputation as a deeply committed and talented attorney.
"Ryan is an exceptional young lawyer who works hard and treats his peers and adversaries with respect. He is beyond his years in terms of his issue recognition, knowledge of the law, writing ability, and court room presence. We are lucky to have him here at IBO," said Managing Partner, Michael J. Jones.
About Ivey, Barnum & O'Mara, LLC
Ivey, Barnum & O'Mara, LLC is a general practice law firm in Greenwich, Connecticut, with a branch office in New Canaan, Connecticut and satellite offices in New York. The firm provides legal representation in multiple practice areas, including civil litigation, personal injury and wrongful death cases, corporate law, employment law, commercial and residential real estate, and trusts and estate planning. Ivey, Barnum & O'Mara, LLC is dedicated to its clients and community, and the firm works to achieve the goals of its clients in all their legal matters.
To learn more about the firm, please visit https://www.ibolaw.com/ or call 203-661-6000 to arrange a consultation.