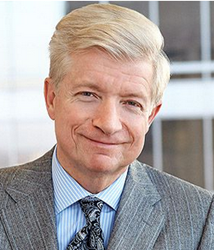 ...We are both honoured and proud to support the courageous and relentless work of Windsor Pride...
WINDSOR, Ont. (PRWEB) September 16, 2014
Ontario lawyer Greg Monforton has made a contribution to Windsor Pride in support of its anti-bullying programs and its upcoming fundraiser, The Big Reveal 3, to help eradicate bullying among Windsor-Essex youth.
"My colleagues and I at Greg Monforton & Partners believe in the pursuit of justice and the celebration of human kindness," Monforton said. "We believe that bullying has absolutely no place in our society at large, our local communities or in our time. As such, we are both honoured and proud to support the courageous and relentless work of Windsor Pride as it promotes tolerance and respect, and celebrates the diversity of humanity."
Monforton is a Gold Sponsor of The Big Reveal 3, which takes place September 20 at the Devonshire Mall in Windsor at 7 p.m. The event features makeovers of four of Windsor's prominent community leaders, including boxing champion Mary Spencer; Unifor, Ontario Chair Dino Chiodo; Windsor Spitfires Head Coach Bob Boughner; and Mayor's Chief of Staff Norma Coleman. The evening rounds out with a gourmet dinner and silent auction. To date, The Big Reveal 3 has raised $35,000 for Windsor Pride.
In addition to its anti-bullying efforts, Windsor Pride raises awareness for suicide and suicide prevention among the region's LGBTQI youth through alliances with area high schools and through partnerships with similar outreach programs.
Funds raised by The Big Reveal 3 go toward expanding Windsor Pride's existing programming, developing new methods to connect with Windsor-Essex LGBTQI youth, and support for the organization as a whole.
For more information on Windsor Pride or The Big Reveal 3, visit http://www.windsorpride.com/.
To learn more about Greg Monforton & Partners, visit the firm's website at gregmonforton.com.
About Greg Monforton & Partners
Greg Monforton & Partners is comprised of talented and experienced lawyers passionate about helping injury and accident victims who have been harmed by another person or entity. The personal injury firm handles all types of accident and injury claims arising from auto accidents, dangerous drug litigation, class action suits, pharmaceutical class actions, disability insurance disputes, and all other incidents involving injury or loss of life. For a free and confidential case evaluation, contact Greg Monforton & Partners by visiting gregmonforton.com or by calling 1-800-663-1145.
Greg Monforton & Partners
Suite 801,
1 Riverside Drive West
Windsor, ON N9A 5K3
1-866-32-4770