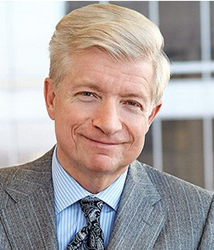 I urge all those charged with determining what happened to leave no stone unturned and to not rest until those responsible are brought to justice
Windsor, Ont. (PRWEB) July 18, 2014
Windsor, Ont. – Prominent Windsor accident injury lawyer Greg Monforton sends his condolences to the families who lost a loved one on the Malaysia Airlines MH17 aviation crash and makes further remarks on this tragic event.
"All Canadians, and especially the loved ones of those lost are entitled to both answers and accountability from the federal government and ultimately from those found responsible for this reprehensible tragedy. I urge all those charged with determining what happened to leave no stone unturned and not to rest until those responsible are brought to justice," said Monforton, who previously represented a number of victims from the Nationair DC-8 aircraft crash that took place at King Abel-Aziz Int'l Airport in Jidda, Saudi Arabia.
On July 17, Malaysia Airlines flight MH17 went down near the town of Torez in the Donetsk area of eastern Ukraine. Approximately 298 people were on board; all were killed during the crash, according to an article published on July 18 by The Washington Post.* According to a CNN article published on July 18,** one of the victims was Canadian while the majority were of Dutch descent.
A preliminary classified U.S. intelligence analysis has allegedly concluded that a missile shot down the plane.** However, investigations into precisely what or who caused the crash continue. According to an article published on July 18 by The Washington Post, Ukrainian authorities are in possession of one black-box data recorder form the downed plane.
For continued coverage of the Malaysia Airlines tragedy and to learn more about aviation accident claims visit http://www.gregmonforton.com.
About Greg Monforton & Partners
Greg Monforton & Partners is comprised of talented and experienced lawyers passionate about helping injury and accident victims who have been harmed by another person or entity. The personal injury firm handles all types of accident and injury claims arising from auto accidents, dangerous drug litigation, class action suits, pharmaceutical class actions, disability insurance disputes, and all other incidents involving injury or loss of life. For a free and confidential case evaluation, contact Greg Monforton & Partners by visiting gregmonforton.com or by calling 1-866-320-4470.
Greg Monforton & Partners
Suite 801, 1 Riverside Drive West,
Windsor, ON N9A 5K3
1-866-320-4470

** http://www.cnn.com/2014/07/18/world/europe/ukraine-malaysia-airlines-crash/index.html