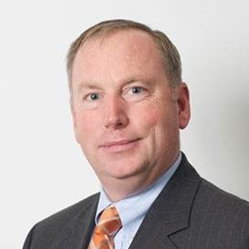 Greg's addition to IT Partners will allow us to grow in a methodical, but strategic approach that increases our value as a company.
HERNDON, Va. (PRWEB) January 07, 2021
IT Partners, Inc., a leading technology, and enterprise business solutions provider that delivers design, integration and the sustainment of leading software products that operate complex organizations, announced today that veteran business executive Greg Early has joined the company as Executive Vice President and Chief Growth Officer. With extensive project delivery, business development and corporate operations leadership experience, Greg brings valuable knowledge and leadership to IT Partner's executive team to continue to drive innovative solutions and to lead the firm's growth strategy moving forward.
A senior leader who has served key leadership roles at Vintun, Octo, Deloitte, and Gartner Consulting before joining IT Partners, Greg is a top IT professional and business systems consultant with extensive experience delivering strategic insight that has been incorporated into the Federal Government's business architecture and business systems. Previously, Greg served as President of Vintun LLC, in which he led the start up and the growth of the company for a five-year period significantly exceeding growth objectives established by the ownership team. Prior to Vintun, Greg served as a Principal within Octo Consulting Group's Department of Defense (DoD) segment, where he was responsible for establishing new customers and transitioning the business into long term contracts with sustaining revenue. Greg was instrumental in developing and capturing key projects for Deloitte to include ERP, audit readiness and enterprise network modernization that further established Deloitte's presence within the DoD. While at Gartner, Greg led the Navy and Marine Corps consulting accounts where he brought innovative strategies and solutions to Executive, Flag and General Officers.
"Greg is industry leader that has proven success in accomplishing business goals while continuously driving value to customers. Greg's addition to IT Partners will allow us to grow in a methodical, but strategic approach that increases our value as a company," said IT Partner's Chief Executive Officer, Christine Cecchini.
Greg is a graduate of Ohio University and holds a master's degree from Central Michigan University. Greg is a retired Navy Reserve Supply Corps Officer that has an extensive background and leadership in Procurement, Acquisition, Supply Chain and Logistics.
"IT Partners has the infrastructure in place to support both commercial and public sector customers as well as extensive expertise in critical software products and integration solutions that are in high demand today," said Greg. "The leadership team within IT Partners and myself are well positioned to lead the company into the next phase of the corporate growth."
Greg is the latest in a series of investments the company has recently announced to strengthen its market position and to meet growth objectives. For more information, please visit https://www.itpfed.com.
About IT Partners, Inc.
IT Partners, Inc. (ITP) (https://www.itpfed.com) was Founded in 1993. IT Partners is a Women Owned, Small Business WBENC Certified full‐service Technology Solutions consulting company. IT Partners has been providing trusted, cost‐effective technology services to meet the challenges, goals and innovation needs in the Commercial, Federal, and Intelligence Community Marketplace for over 20 years. We deliver technology lifecycle support from blueprint and design through development and integration, deployment, and sustainment. We are experts in performing software development using an Agile delivery methodology and have a proven track record of full life cycle implementation support for large scale Enterprise Resource Planning (ERP) systems, such as SAP. We also help agencies innovate, realize real cost savings, and operational efficiencies by leveraging their existing ERP investment and extending its capabilities through RPA, AI, and best of breed platform technologies, and DevOpS tools and practices.