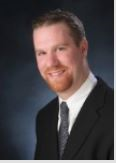 I look forward to working with such an esteemed group in supporting the IARFC Mission, keeping consultant benefits relevant, and increasing the member base. I feel that 2022 can be our best year yet!...Gary Kurinec, MRFC®
MIDDLETOWN, Ohio (PRWEB) December 28, 2021
Kurinec comes to the US Chapter Board of Directors with the conviction that reaching the younger, new generation of financial professionals is imperative to the growth of the Association. He will encourage new professionals to seek out the additional education resources and benefits that the IARFC provides in order for them to advance in their new career. Reaching this young audience, he feels, will help grow the Association so that it will be around to carry on the next generation.
On his election, Kurinec comments: "Being elected to the US Chapter Board represents an honor to serve an Association that provides the public with dedicated financial professionals. I look forward to working with such an esteemed group in supporting the IARFC Mission, keeping consultant benefits relevant, and increasing the member base. I feel that 2022 can be our best year yet!"
Kurinec and the entire US Chapter Board embrace 2022 as focusing on setting up the US Region Directors to work membership enrollment. This is priority #1 as these individuals will be out in the field connecting to consultant prospects. At their Annual in-person meeting in April, the Board will convene to discuss a full agenda of priorities and judge the IARFC National Financial Plan Competition Finals.
"My goal for this year is to have a Board engaged in promoting membership," explains IARFC US Chapter President, Rick Stanzione, RFC®. "With Greg and our other elected Directors, I feel the IARFC will achieve this goal beyond measure. I look forward to working together as we expand the Association's visibility and support our ethics-focused Mission".
For more information on the IARFC visit http://www.iarfc.org. Questions on membership and inquiries on serving the Association through volunteer roles can be directed to Susan Cappa, IARFC Public Relations at susan@iarfc.org.