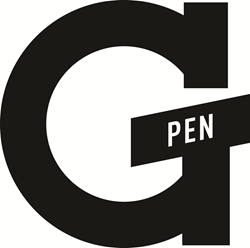 LOS ANGELES (PRWEB) September 30, 2021
Grenco Science (G Pen), the leader in advanced cannabis vaporization technology, teams up with long-time partner B Real to launch Dr. Greenthumb's x G Pen Micro +. Iconic aesthetics combined with the latest technology in the concentrate vaporizer category distinguish this collaboration for the daily concentrate connoisseur. Available through Dr. Greenthumb's retail locations as well as in stores nationwide and online at gpen.com/DGTmicro
The Dr. Greenthumb's x G Pen Micro+ puts a collaborative spin on Grenco Science's new smart-chip enabled vaporizer, combining B Real's signature green and graphics with G Pen's superior performance.
The Dr. Greenthumb's x G Pen Micro+ is an exclusive experience that offers maximum vapor production and superior flavor profiles. It is compatible with any 510 thread cartridge in addition to the Micro+ Tank, which features a combination of full ceramic heating plate and quartz liner inside of a dual-channel stainless-steel enclosure with integrated airflow, and harnesses cartridge recognition technology to adjust power output accordingly. With smart chip technology, it heats any material to your preference with three temperature control settings for consistent heat application.
Features:
510 cartridge recognition technology
850 mAh rechargeable lithium-ion battery with haptic feedback
Manual or session heat mode
USB-C charging with pass-through technology
Dual-Channel Airflow
Ceramic plate heater with quartz liner
Three temperature settings
Smart-chip technology
Compatible with Micro+ Tank or any 510-compatible cartridge
Palm-sized at 4.45" x .67" diameter
Premium hemp travel case
branded G Pen keychain tool
The Dr. Greenthumb's x G Pen Micro+ Vaporizer retails for $89.95 and is available in stores nationwide and online at gpen.com.
###
About
Grenco Science is a leader in engineering advanced cannabis vaporizers, setting new standards in aesthetics, portability, functionality, and user experience. Through proprietary research and development, as well as collaborations with influencers in music, art, and fashion, Grenco Science is transforming the cannabis experience and leading the movement to bring cannabis traditions to the 21st century. Visit gpen.com.
About B Real & Dr Greenthumb Dispensary
Louis Mario Freese, better known by his stage name B Real, is an American rapper and actor. He is best known for being the lead rapper in the hip hop group Cypress Hill and one of two rappers in the rap rock supergroup Prophets of Rage. His live streaming site Breal.tv features live interactive programming over the Internet. He is the host of the "Dr. Greenthumb Podcast," "The Smoke Box," "Meditation," and "Bong Appetite's"' 2019 season. Summer of 2018 saw B Real open his first dispensary – Dr. Greenthumb - in Sylmar, CA. In 2019, B Real continued the expansion of his Dr. Greenthumb dispensaries with the opening of four additional locations including Downtown Los Angeles, CA; Eureka, CA; San Francisco, CA; Sacramento, CA. In 2020 he opened an on-site consumption lounge concept in Cathedral City, CA and is continuing to expand with new doors opening in the San Diego, CA area currently, and Colorado and Michigan next on the horizon.