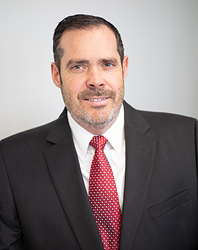 GRINNELL, Iowa (PRWEB) January 04, 2021
Mark Schmidt, president/treasurer of American Mutual Insurance Association (Grand Mound, Iowa), was elected to fill the seat left vacant by the retirement of Will Maas, who has served on the board since 2009. The term ends in June 2021. Schmidt is also the president/owner of Legacy Insurance Group, located within the mutual.
Prior to starting in insurance eight years ago, Schmidt worked at Wells Fargo Financial, where he was vice president of risk management, leading a team responsible for all enterprise technology projects, and played a key role in developing technology solutions that were used by risk management to do forecasting, modeling, analytics, and reporting.
Schmidt graduated from the University of Northern Iowa with a degree in finance and real estate. He also holds a Professional Farm Mutual Manager (PFMM) designation.
About Grinnell Mutual
Grinnell Mutual, in business since 1909, is the 108th-largest property-casualty insurance company in the United States and the largest primary reinsurer of farm mutual companies in North America. Its products are available in 17 states.
For more information, please contact:
Jennifer Miller
Integrated Marketing Manager
marketing@grinnellmutual.com or jennifer.miller@grinnellmutual.com
641-269-8322