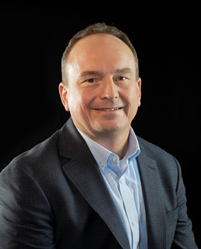 "This is an improved working environment for both employees and caregivers," said Griswold Home Care CEO Michael Slupecki. "I look forward to the day we can safely work together."
BLUE BELL, Pa. (PRWEB) October 14, 2020
Griswold Home Care, one of the country's top home care companies with 200 locations in 30 states, has relocated its corporate headquarters to Blue Bell, Pennsylvania.
The new 12,500 sq. ft Home Office is located at 510 East Township Line Road, Suite 210. An improved configuration and a new air filtration system are part of the new office suite's appeal, according to Griswold Home Care CEO Michael Slupecki. Modern amenities including a gym and an outdoor eating area will one day be enjoyed by corporate employees at Griswold Home Care's Home Office.
"This is an improved working environment for both employees and caregivers," Slupecki said. He values personal contact and collaboration. Only on the job for five weeks when the COVID-19 pandemic hit, he regrets not being able to get to know his full team in person. "I look forward to the day we can safely be together," Slupecki said.
Founded 38 years ago by Jean Griswold in the Chestnut Hill neighborhood of Philadelphia, Griswold Home Care relocated to Blue Bell from a headquarters in Plymouth Meeting, Pa. where they were located for seven years.
About Griswold Home Care
With 200 locations in 30 states, Griswold Home Care is one of the country's top home care companies, delivering compassionate care 24/7 to its clients. Its purpose is to give people the help they need to live in the place they love. Through this purpose, Griswold Home Care helps adults maintain quality of life despite advanced age or onset of illness through services including companion care, home services, personal care, and respite care. Founded by the late Jean Griswold in 1982, the company has maintained its founder's profound sense of empathy for older and disabled adults and those living with chronic conditions. For more information, visit http://www.griswoldhomecare.com or call 215.402.0200.