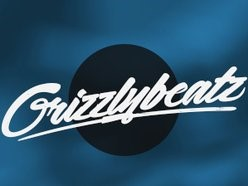 Quality Beats for Quality Artists
LOS ANGELES (PRWEB) July 27, 2018
http://www.Grizzlybeatz.com is a great new website for rappers and singers to download original hip hop beats online. Grizzly Beatz offers hundreds of instrumentals available for immediate download. The website also offers licensing options for all of our beats, allowing artists to record over original instrumentals and sell them commercially royalty-free. The licensing options also allows for YouTube channels to use music in the background of their videos. Licensing options come in several different options including an MP3 Lease, WAV Lease, Track out Lease, and Unlimited Lease. Each licensing option allows for different distribution limits and suitable for any budget. The website has some of the best prices for licensing royalty-free music online. Not only does the site offer quality instrumentals, but it also offers several services as well. The site offers a YouTube Video promotion service, in which beat makers and producers can have their music shared via a YouTube music promotion channel. The website also offers upcoming artists to submit a bio and music to be promoted on the website's blog and shared across all social media outlets. This is a great opportunity for musicians to gain more exposure on their music and gain more fans.
Another great feature of the website is that it offers the ability of visitors to preview the entire instrumental, prior to downloading or licensing. This gives the listener the ability to ensure that this is the perfect beat for their lyrics or video. What makes the website even better is that all downloads occur instantly. There is no more waiting for days or even hours for your downloads to be delivered. All license tracks come tag-free, mixed, mastered, and ready for the recording studio. Along with receiving the instrumentals, customers will also be provided a contract that will explain all licensing terms, conditions, and limitations. This provides their customers with all the legal documentation they need to serve as proof that they are authorized to use the instrumental for their project.
Producer Grizzly Beatz is always looking to collaborate with artists and help promote other's music and stories. Collaborating with other artists and producers is a great way to build reputation and relationships.