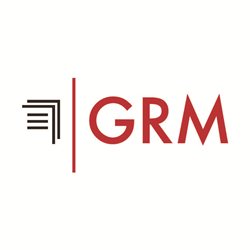 "GRM addresses the challenges facing healthcare companies by delivering innovative digital solutions that streamline operations," says Toby Davis, GRM's Director of Operations. "We leverage our cloud-based content services platform to help companies save crucial time and improve productivity."
JERSEY CITY, N.J. (PRWEB) July 11, 2019
Healthcare Information Management Leader to Showcase Solutions at Indiana MGMA
GRM Information Management, a leading provider of enterprise content management solutions, will exhibit at the 2019 Indiana Medical Group Management Association (MGMA) Annual Conference in French Lick, Indiana July 17 to July 19.
Conference attendees are encouraged to stop by booth #105 to speak with GRM representatives and learn more about the company's healthcare information management solutions.
GRM's digital solutions are built around their robust, cloud-based content services platform. The information management leader leverages the platform to deliver a range of capabilities that address the challenges facing healthcare companies today.
Among those challenges is the need to efficiently and accurately submit claims to insurance companies for reimbursement. GRM's Medical Coding Workflow solution allows in-house coders or third parties to compile and code patient charts on a single platform. With this secure, system-agnostic solution, coders can quickly and easily pull data from multiple sources into one platform to build a complete patient chart.
GRM's healthcare solutions address other aspects of patient records and chart management, as well as challenges such as fulfillment of medical Request of Information (ROI), EMR system decommissioning, automated solutions for pathology labs, the consolidation of multiple billing and accounts receivable systems, and improving efficiency by automating workflows.
"GRM directly addresses the challenges facing healthcare companies by delivering innovative digital solutions that streamline operations," says Toby Davis, GRM's Director of Operations based in their Indianapolis location. "We leverage our cloud-based content services platform to help healthcare companies save crucial time and improve productivity."
About GRM
GRM Information Management is a leading provider of information management systems. GRM's robust, cloud-based content services platform serves as the centerpiece of the digital solutions that GRM provides its clients. Serving a diverse base of industries such as healthcare, government, legal, finance and human resources, GRM delivers its clients services such as digital conversion, advanced data capture solutions, document management systems, workflow automation, legacy data archiving, compliance and governance, business process management and advanced analytics capabilities, as well as a full suite of document storage, scanning and physical records management services.
GRM maintains offices in 15 major metros across the U.S., including Atlanta, Austin, Baltimore, Boston, Chicago, Dallas, Houston, Indianapolis, Los Angeles, Miami, New Jersey/New York, Philadelphia, San Diego, San Francisco and Washington, D.C. GRM also has facilities in Lima, Peru; Rio de Janeiro, Brazil; and Bogota, Colombia. For more information, visit GRM Information Management.
Press Contact:
Mike Aaron
GRM Information Management
Phone: 201-798-7100 x637
maaron@grmdocument.com