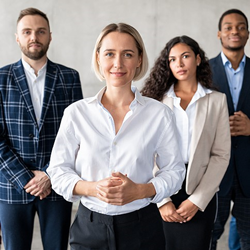 Preparation and communication mean the difference between a broken migration and a positive user experience, with little disruption to email.
HOBOKEN, N.J. (PRWEB) March 11, 2021
Messaging Architects, an eMazzanti Technologies Company and email migration expert shares access to a comprehensive GroupWise Migration Guide in a new article on its website. The article includes summaries of five migration guide sections with instructions on how to download the informative guide.
The author shares best practices for conducting a successful Groupwise migration, including conducting a detailed project assessment and other necessary steps. He concludes by listing a few post-migration tasks such as user training to ensure a positive user experience.
"Preparation and communication mean the difference between a broken migration and a positive user experience, with little disruption to email," stated Greg Smith, Vice President of Services Delivery at Messaging Architects.
Below are a few excerpts from the article, "GroupWise Migration Guide Promotes Migration Success."
Conduct a Detailed Project Assessment
"Careful planning will determine the success of an email migration. Involve key stakeholders from the start as you define a migration plan. This includes migration consultants and IT personnel, but also end users. With the stakeholders, determine a communication plan for the duration of the project."
"Once you have assembled your team, conduct a thorough system review. For instance, how many mailboxes exist, and how much data do they hold? Be sure to review any applicable regulations and retention requirements. You will also need to locate the personal archives, which can present a challenge."
Provision Users in the Target System
"Before migrating the data, you must set up users in the new system. For Microsoft 365, for example, this will involve provisioning users in Azure Active Directory. Keep in mind that users may have multiple mailboxes in GroupWise. Migration presents an opportunity to resolve those duplicates, archive mailboxes for former employees and otherwise clean up the mail structure."
"As you set up the new system, take time to review and update email policies. Automating email retention policies helps organizations maintain regulatory compliance. It can also save on email storage costs and facilitate eDiscovery down the road."
Free Emailed GroupWise Migration Guide
The migration experts at Messaging Architects bring deep experience supporting both GroupWise and Microsoft 365 environments. Compiling the experience of hundreds of successful migrations, they have prepared a free GroupWise Migration Guide to support organizations through the migration process.
To further ensure a painless migration process, consider partnering with Messaging Architects. The firm's consultants use processes and tools specifically designed for GroupWise migrations. And experienced project managers work closely with business teams from initial assessment through post-migration tasks.
Have you read?
5 Best Practices to Increase Productivity with Data
Email Migration for Law Firms: 7 Tips to Ensure Success
About Messaging Architects
Messaging Architects specializes in effectively managing and securing an organization's most precious asset, its information. With over 20 years of information management and technology consulting experience, the Messaging Architects team has provided corporations, educational intuitions, health care facilities and nonprofits with methodologies, procedures, and technology to keep their data organized, compliant and secure.
About eMazzanti Technologies
eMazzanti's team of trained, certified IT experts rapidly deliver increased revenue growth, data security and productivity for clients ranging from law firms to high-end global retailers, expertly providing advanced retail and payment technology, digital marketing services, cloud and mobile solutions, multi-site implementations, 24×7 outsourced network management, remote monitoring and support.
eMazzanti has made the Inc. 5000 list 9X, is a 4X Microsoft Partner of the Year, the #1 ranked NYC area MSP, NJ Business of the Year and 5X WatchGuard Partner of the Year! Contact: 1-866-362-9926, info@emazzanti.net or http://www.emazzanti.net Twitter: @emazzanti Facebook: Facebook.com/emazzantitechnologies.