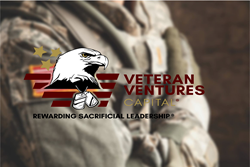 PETERBOROUGH, N.H. (PRWEB) January 14, 2021
Grove Street Fiduciary, LLC is proud to announce its Chief Investment Strategist, Carl Amos Johnson, has created an alliance with Veteran Ventures Capital (VVC) in its inaugural Veteran Fund I. "Carl Amos Johnson at Grove Street Fiduciary, LLC is a well-known expert in investment and planning advice. Having him join the VVC team as a strategic partner gives authority and notice to investors of a unique opportunity to participate in a venture fund, " said Derren Burrell, the Founder. "I am proud to be a lead partner and advisor of Veteran Ventures Capital to help them scale in support of investors and veteran-owned businesses" expressed Mr. Johnson. Through this partnership Johnson has constructed an investment vehicle for their clients and others across the country to invest in Veteran Fund I at lower investment amounts than typical venture funds allow. They are pooling these investments to then join VVC's Veteran Fund I as a limited partner, giving main-street investors access to institutional-level investments.
"Carl's 20 years of investment expertise fits perfectly within the Veteran Ventures ecosystem to help our fund become fully capitalized," Burrell added. "He has brought incredible value to both investors and veteran entrepreneurs as we seek to be the premier destination for both."
For those individuals looking to support diversity and inclusion mandates within the realm of alternative capital, VVC believes investing in veteran-owned businesses is a tremendous option to meet this mandate. Historically, veteran-owned companies have succeeded well with their military discipline and focus. Examples are Walmart, FedEx, RE/MAX, Nike, Kinder Morgan, Go Daddy, USAA and so many more.
About Veteran Ventures Capital, LLC
Veteran Ventures Capital is an early-stage fund & consulting firm focused on military entrepreneurs. We interact with businesses that have military veteran leadership exclusively because we recognize the value of their experience, training, and character. For more information, please visit http://www.veteranventures.us/.
About Carl Amos Johnson, Chief Investment Strategist of Grove Street Fiduciary, LLC
Grove Street Fiduciary, LLC is a veteran-owned wealth management firm. Carl is among the most highly rated and respected fiduciary advisors in the country, advocating for clients since 1988. For further information please visit http://www.grovestreetfiduciary.com/