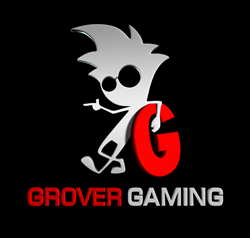 I am very proud to say that our success in these markets is due to the hard work and dedication of some extremely talented people in this building!
Greenville, NC (PRWEB) June 22, 2015
Grover Gaming Inc. announced today that it has completed the transition of its design and development teams into its new state of the art building which was recently completed behind its existing location.
According to Garrett Blackwelder, President of Grover Gaming and its sister company, Banilla Games, "Our existing facility was literally bursting at the seams! Grover Gaming has hired over thirty new employees since July of 2013 and we needed more space for them!"
About half of those new employees have moved to Greenville from other states.
"The new facility is pretty much just for the design and development teams which include game, web, and application developers, artists, and sound engineers. There is an awful lot of talent in that building!"
The new addition actually includes two buildings, each with high tech solar cell panels covering the roofs. The interior spaces were designed with the help of the creative department that works in the space. The new building includes a collaborative open work space, conference rooms, a drawing and art resource room, an upstairs kitchen and relaxation space complete with a pool table, and a gym and fitness area that would make any health club proud. Additionally, "Café de Grover" anchors the corner of the large work space providing a gourmet coffee shop on site.
Grover Gaming designs, manufactures and produces software for regulated gaming products and is a leading provider of charitable gaming software solutions in Virginia, New Hampshire, Mississippi, and Kentucky.
"We are very excited to be a part of the current expansion of regulated gaming in the United States and we are also developing products for existing European markets." said Blackwelder, "We have been fortunate in that our products have proven to be very popular in these markets. I am proud to say that our success in these markets is due to the hard work and dedication of the extremely talented people in this building!"
Using software from Grover, Banilla Games produces games for various markets such as electronic skill games for the Coin Operated Amusement Machine program which is regulated by the Georgia Lottery.
According to Blackwelder, "We currently don't produce anything for use in North Carolina, but this is our home, and we have enjoyed working and growing right here in Greenville!"