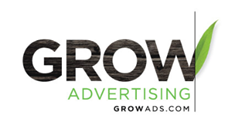 Creating an advertisement to air on television is easier and more accessible than ever.
WHITEFISH, Mont. (PRWEB) December 12, 2018
Grow Advertising has published a comprehensive infographic entitled "The Ins and Outs of Television Advertisements" to provide information on a basic understanding of television advertisements.
With this infographic, Grow Advertising informs people on many aspects of television advertisements. To accurately educate readers on television advertisements, the infographic covers the future of television advertisements, the top television commercials, a comparison of media types, and statistics on television watching.
In the United States, watching the television is a common activity with the average household having 2.3 television sets, and majority of Americans spend more time watching television than any other form of media. Because people frequently watch television, television advertisements are used as a popular form of marketing. The future of television advertisements will continue to evolve with more of a digital presence and the introduction of new technology including multitouch attribution and automated content recognition.
Television commercials from decades past are still viewed as some of the most popular television commercials. Coca-Cola's "Meet Joe Greene" from 1979 and Apple's "1984" from 1984 are continually used as examples of powerful and profitable television advertising.
"Creating an advertisement to air on television is easier and more accessible than ever," said Grow Advertising President Joe Mershon. "Businesses of all sizes are able to create unique commercials and have them aired in areas specific to their target market. If you are able to develop a commercial people connect with, they will remember your business for years."
About Grow Advertising
Located in Montana, Grow Advertising is an advertising agency specializing in the production of television commercials for small businesses nationwide. Having won numerous advertising awards, they work with local businesses to create custom television commercials and find media areas to air the commercials.