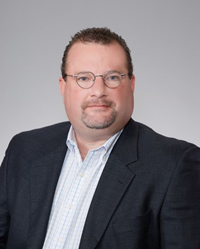 "As we transition into becoming a much larger technology company, we are committed to maintaining the long-term investments in Customer and Technical support necessary to support a larger number of inbound calls predicated on our continued growth."Noel Gouldin, President of CellGate
CARROLLTON, Texas (PRWEB) February 16, 2021
CellGate has just announced the hiring of Kevin Walsh as its new Director of Support Services. This position for CellGate is predicated by the explosive growth the company has experienced in the last 24 months.
CellGate is a manufacturer and service provider of cellular-based access control devices. Their products allow streaming video of visitors from access points like vehicle and pedestrian gates, and allow product users to grant entry to these access points from a smart phone app. All of CellGate's products can be managed by the company's web-based TrueCloud™ portal.
CellGate's hiring of Walsh is considered essential to the company's continued growth and success. Walsh brings extensive experience in customer contact center development; redesigning call center processes to improve response times and efficiencies; and overall employee development to his new role.
Walsh has had almost 20 years of experience in contact center director roles with ThyssenKrupp Elevator and with Legrand, a power, data and light company. In addition, Walsh has also worked as a contact center consulting executive for 10 years in both the U.S. and Europe with major Fortune 500 companies. In his most recent role he assisted in rolling out a remote operations team through IoT to reduce field service costs, improve response times and improve overall customer experience. He brings expertise in workforce planning, forecasting and creation of cohesive, highly motivated teams that consistently exceed customer expectations. Kevin will be responsible for CellGate's Technical Support and Gold Key Customer Support teams.
"We are so excited that Kevin is joining the CellGate team," said Noel Gouldin, President of CellGate. "As we transition into becoming a much larger technology company, we are committed to maintaining the long-term investments in Customer and Technical support necessary to support a larger number of inbound calls predicated on our continued growth. Kevin's extensive experience with well-respected, large companies means he has both developed and implemented support processes across an organization, and that is exactly the kind of talent CellGate needs to ensure future company success."
In addition to Walsh's hiring, CellGate continues to add staff in both the Customer Support and Technical Support departments. CellGate has also implemented a new step to its Technical Support Department processes---by answering all initial incoming technical support calls "live" for better prioritization of calls. The Company has also upgraded their telephony system to improve workflow and provide better service metrics.
Walsh will be responsible for customer satisfaction across the entire CellGate organization, which includes:

their Gold Key Customer Support team that provides account set up for the multi-tenant market;
their Technical Support team that provides product installation and technical trouble shooting support;
TrueCloud™ portal administration training and support;
inquiries from end users that have questions about initial activation; and
app and portal login issues.
"We expect that Kevin's hiring, combined with the additional investments we are making in head count and telephony infrastructure will continue to have a positive impact in all customer support areas," said Gouldin. "We are steadfast in our dedication to build the support systems our customers need and expect.
CellGate has been providing access control and security monitoring products utilizing cellular network technology since 2006. They are the only technology company with a complete suite of cellular-based security products—encompassing streaming video, smart keypad entry, voice and camera solutions. With their easy-to-use smart phone applications and proprietary TrueCloud™ web-based portal built on Microsoft Azure's cloud service, CellGate offers flexibility found in no other access control or monitoring solution.