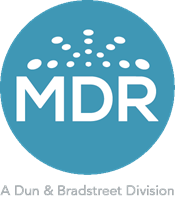 SHELTON, Conn. (PRWEB) September 10, 2018
Of course you've heard of "helicopter parents." Well, now there is a new breed of parents, "lawnmower parents" and with the start of the new school year today's teachers want them to know they may be doing a disservice to their kids.
As featured on Megyn Kelly Today, lawnmower parents go to whatever lengths necessary to prevent their child from having to face adversity, struggle or failure. A recent article on WeAreTeachers, the online media brand for educators, explores this emerging trend and the challenges that it presents to teachers who work with lawnmower parents every day during the school year.
Bringing a missed water bottle or project to school may not seem like a big deal, but teachers say it is exactly this kind of repeated "saving" from parents that leads to college students and adults who are not equipped to deal with failure. Indeed, when mom or dad is always the one to ask for an extension or extra credit, students arrive at college unprepared to do this kind of problem solving on their own.
To share more about this trend in parenting and its impact in today's classrooms, schedule an interview with WeAreTeachers Editorial Director Hannah Hudson by contacting Lisa Wolfe, lwolfe@lwolfe.com, 312-953-8085.
Complete article: https://www.weareteachers.com/lawnmower-parents/.
WeAreTeachers is an online media brand for educators committed to one of the toughest, most rewarding jobs out there. Its mission is to inspire teachers and help them succeed by sharing practical classroom ideas, the best freebies and giveaways, and teacher-to-teacher advice and humor. The WeAreTeachers community is always growing, with more than 1.9 million followers on its Facebook pages, including WeAreTeachers, WeAreTeachers Reading, WeAreTeachers Deals, Teacher Life, School Leaders Now and WeAreParents, and nearly 300 million social impressions a month.
About MDR
MDR is a full-service school and community engagement partner. A division of Dun & Bradstreet, MDR is a different kind of integrated marketing services agency that combines rich data with unique digital, creative, and branding capabilities. We've been connecting brands through data and marketing services to educators, youth, and parents for nearly 50 years. Reach targeted audiences through our database and digital communities SchoolData, EdNET, WeAreTeachers, WeAreParents, and School Leaders Now. For more information, visit mdreducation.com.