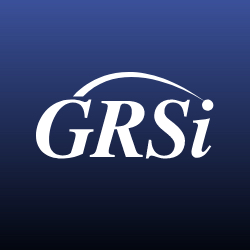 BETHESDA, Md. (PRWEB) February 03, 2021
This internationally recognized certification, which reflects achievement of the highest standards in cybersecurity, reinforces GRSi as an industry-leading developer and implementor of cyber solutions, enabling their clients to confidently deploy secure platforms and technologies for wide-ranging mission-critical programs. These include classified environments, Multi-Cloud governance, advanced Health IT research and delivery, high-performance computing, and storage as a service. GRSi remains focused and vigilant on providing the most robust cybersecurity frameworks with the agility required to continuously adapt and overcome ever-evolving cyber threats, from zero-day to zero trust. GRSi delivers a cyber posture for its clients that meets or exceeds compliance and collaboration requirements while engineering an ever-evolving architecture for the future.
"Without expert cybersecurity engineering, enterprise operations and digital transformation are just words, not solutions. GRSi brings a full architecture solution to our clients, with cybersecurity baked in, that's compliant and flexible for mission capability and protection while being agile for the aggressive bad-actor threats that our clients and our nation faces daily and evolve hourly. Obtaining the ISO 27001 certification brings international recognition and verification of GRSi's mature cybersecurity posture and capabilities, that we leverage for our clients." – Diane Yarnell, Executive Vice President & Chief of Staff
GRSi drives state-of-the-art innovations and solutions across the Civilian, Defense, and Intel communities, as well as the commercial industry. Our professional technical and engineering services deliver next-generation systems engineering, cybersecurity, technology insertion, and best practices-based Enterprise Operations (EOps) management.
Our worldwide top-talent brings proven agility and innovation while maintaining compliance and governance. GRSi stabilizes, optimizes, and transforms our clients' environments, realizing their must-have objectives of resilient, reliable, and forward-leaning technical efficiencies.
GRSi has delivered excellence in professional and technical services for nearly two decades to federal, defense, intelligence, and commercial clients worldwide. Our subject matter experts, refined processes, and best-fit technology implementations ensure that excellence is delivered daily. For more information, contact media@grsi.com.