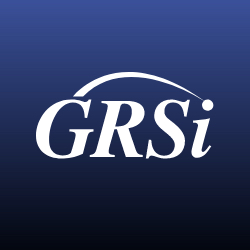 Both Jennifer and John bring valuable years of experience and best practices from large and small organizations that we can scale to help support our customers' missions. - Diane Yarnell, Executive Vice President & Chief of Staff
BETHESDA, Md. (PRWEB) August 28, 2020
GRSi also named John Graziano as Corporate Communications Director to focus on communications, marketing initiatives, digital media, and a host of other services. Partnering with the leadership team, he will be responsible for growing brand recognition and thought leadership as well as internal communications and social media campaigns, among other duties. Prior to joining GRSi, John was Communications Manager for the Leidos Health Group, where he partnered with the group executives to provide integrated plans designed to help grow the brand and keep employees informed of the latest company news and milestones.
"Both Jennifer and John bring valuable years of experience and best practices from large and small organizations that we can scale to help support our customers' missions. We're all very excited to welcome them to the team, and I have no doubt each will add new perspectives to our culture and become valued members of the GRSi family for many years to come." - Diane Yarnell, Executive Vice President & Chief of Staff.
GRSi drives state-of-the-art innovations and solutions across the Civilian, Defense, and Intel communities, as well as the commercial industry. Our professional technical and engineering services deliver next-generation systems engineering, cybersecurity, technology insertion, and best practices-based Enterprise Operations (EOps) management.
Our worldwide top-talent brings proven agility with compliance and innovation with governance. GRSi stabilizes, optimizes and transforms our clients' environments, realizing their must-have objectives of resilient, reliable, forward-leaning technical efficiencies.
GRSi has delivered excellence in professional and technical services for nearly two decades to federal, defense, intelligence, and commercial clients worldwide. Industry best practices, technologies, and people … excellence delivered daily. For more information, contact media@grsi.com. -